Kazakhstan U-17 squad for Euro 2023 qualifiers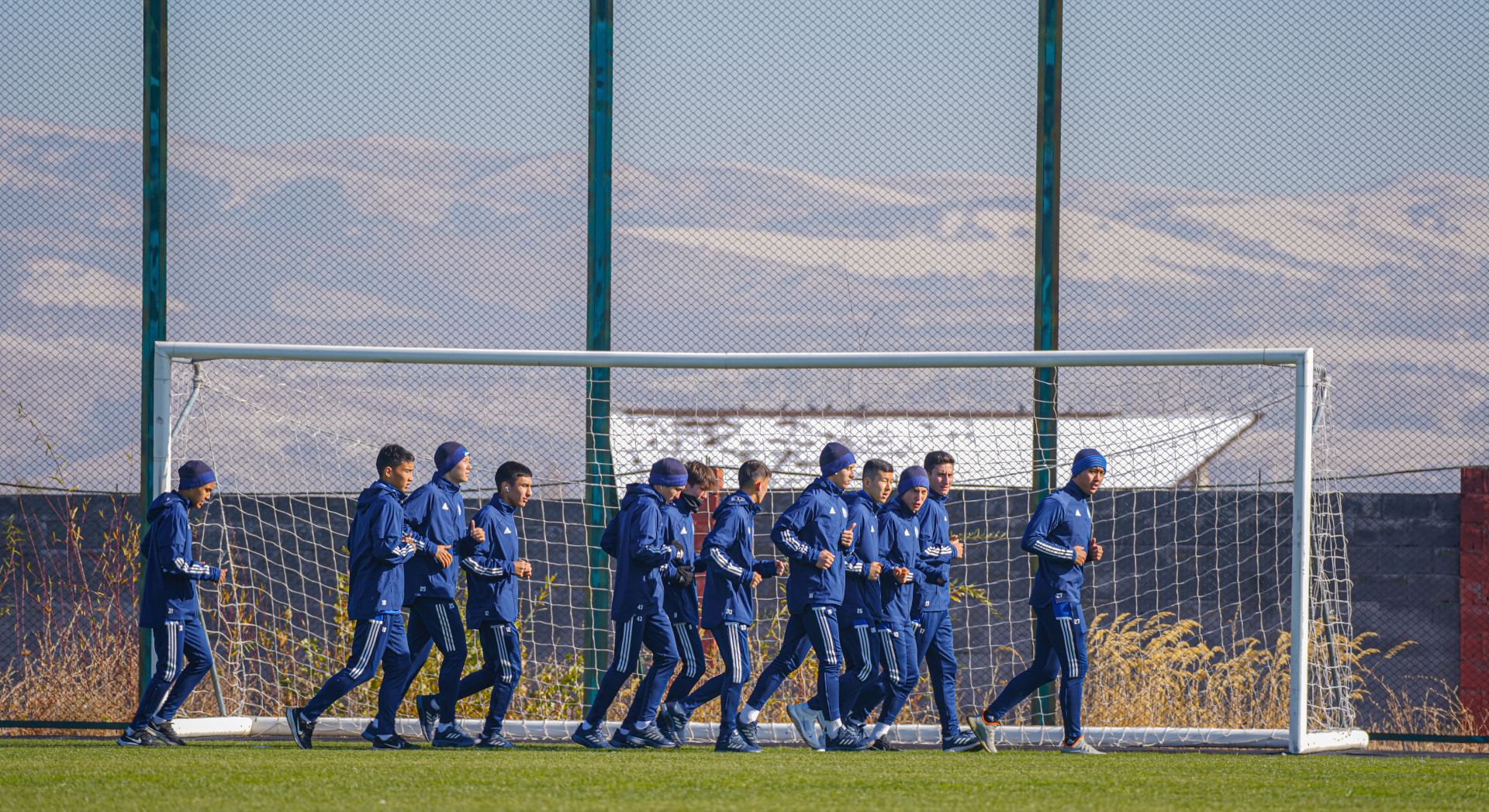 The Kazakhstan national U17 team's coach Alexander Kuznetsov has announced his list of players called up to the TCB ahead of the Euro 2023 qualifying matches.
Kazakhstan U17 will play against Portugal, Slovenia and the Faroe Islands in the 2023 UEFA European Championship qualification. All games will take place in Portugal.
The team had spent a week at the training base in Talgar (Almaty) and now already left to Portugal.
Kazakhstan U-17:
Goalkeepers: Abilkhair Aliakbar (Kaisar), Anatoly Sychev, Eldar Mendygaliev (both - Kairat)
Defenders: Yelzhan Moldakhmet, Alikhan Israilov (both Kairat), Rustam Zhankhaev (Shakhter), Timur Kurbanov (Zhas Kyran), Adilet Omei (Taraz), Ibrahim Batyr (Ontustik)
Midfielders: Alan Adakhaev (Ontustik), Tamerlan Agimanov, Ilyas Abil (both Aksu), Ayan Baidauletov (Aktobe), Daniyar Yerlan, Emin Musaev (both Zhas Kyran), Duisenbek Shyngys (Kairat)
Forwards: Akhmetali Kaltanov (Astana), Adilet Mynbay (Ontustik), Viktor Lakeev (Zhas Kyran), Raul Allahverdiev (Zhenis), Erasyl Sarsenbay (Turan)
Coaching staff: Alexander Kuznetsov - head coach, Dmitry Yurkov - assistant head coach, Azat Kurmanov - goalkeeping coach; Igor Mashtakov - physical training coach;
Match Schedule (Astana time)
November 16 | 23:00
Portugal U-17 vs Kazakhstan U-17
November 19 | 20:00
Kazakhstan U-17 vs Slovenia U-17
November 22 | 23:00
Kazakhstan U-17 vs Faroe Islands U-17