Stanimir Stoilov: "We had no luck in three first games, but today everything was different"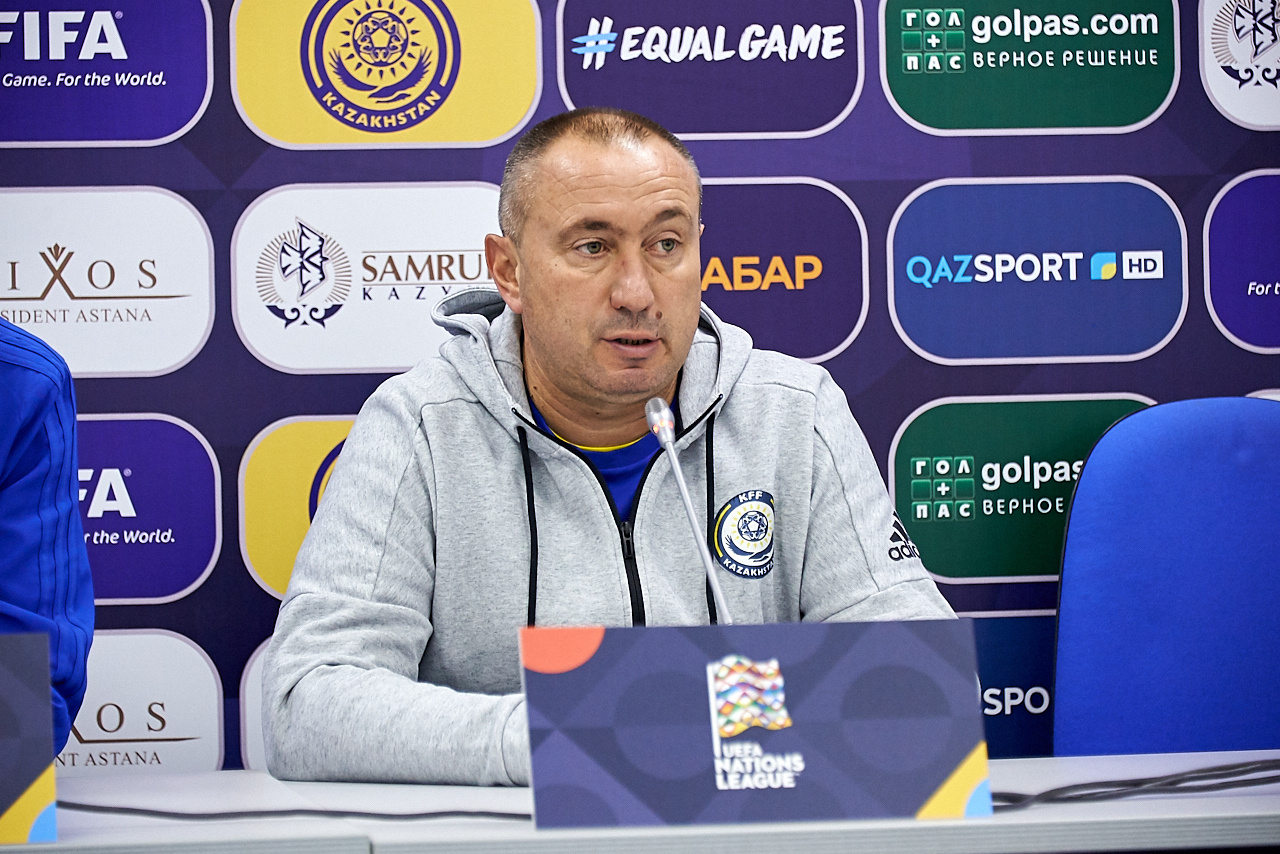 - After the first three matches in the UEFA Nations League tournament, we were not satisfied with the result, but I think today both the game and the result were fantastic. I should continue to develop the team, not looking at the results. In three starting games we were not lucky, but today everything was different. Of course, after the score 4:0 it's not worth saying that everything is perfect now. I hope that in the next games our team will show even better skills.
- In the second half, you were talking about something with the coach of Andorra. What did you discuss?
- I said that there had been many fouls and the referee did not show anything. However, Muzhikov was penalised for two fouls by two yellow cards. I do not want to comment on the refereeing. This is only a conversation between two coaches. In our group, there was no victory with such a score. It is not easy to score goals against such a rival as Andorra. But we had a game today, and the "luck" that was missing in the first game was with us today.
- After two goals scored in the first half, what plans did you have for the second half?
- I seldom change my plans. We wanted to continue to control the ball and the situation on the field as a whole. Our players play and act fast. After the 60th minute, the match dynamics resumed. For the team it is good to score as much as possible. Such a result is great, because looking at the previous matches, it is clear that the goals went with difficulty. Today we have succeeded.
- If you had an chance to exchange today's four goals for a victory in the first match in Andorra, would you do it?
- Unfortunately, that's impossible. I would leave two or three goals for Georgia right away (laughing). For me it was important that after such difficult matches, we won. The first game with Andorra showed that one random error, which happens every ten years, fell on us. We were better there too, but there were fewer moments. In Andorra there was a bad field, plus a good line of defense of the rivals. We finally won. 4-0 is a great result.