Children's Tournament Took Place in Kostanay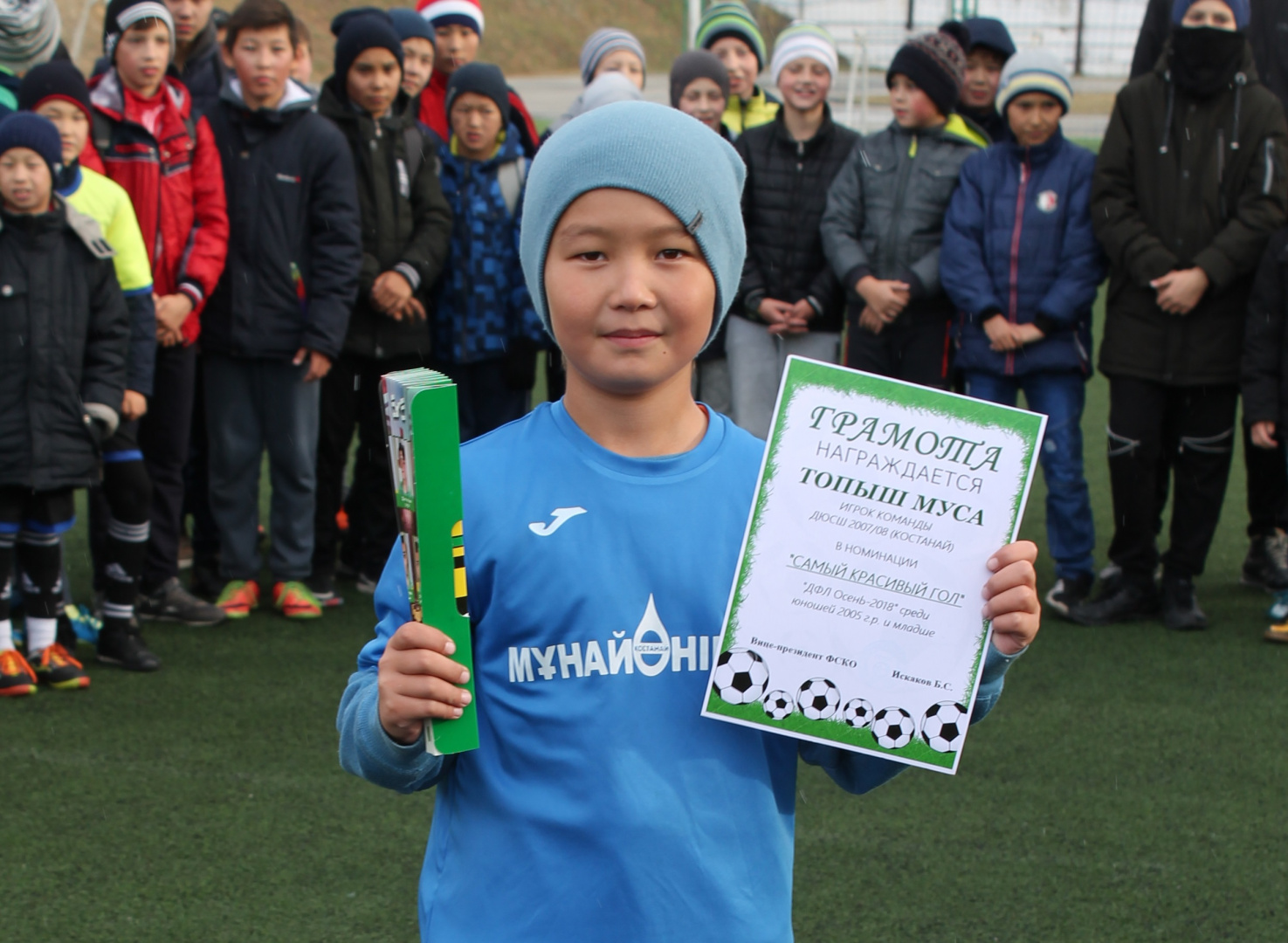 The tournament was attended by 16 teams and organised with the support of the coaches of the Children's and Youth Sports School of Kostanay - Victor Chechet and Kirill Garkusha.
Results:
1. CYSS "STROYTEKS" 2005/06 (Kostanay).
2. Sports School "STROYTEX" born in 2007/08 (Kostanay)
3. IFC "Ayat-2007" (Rudny)
The best players:
The best player is Elnur Yernazarov (Sports School "Stroytex" 2007/08 ")
Top defender is Mikhail Odegov ("Ayat-2007" IFC)
Top midfielder is Vladislav Ozernykh ("Ayat-2006" IFC)
Top forward - Gleb Megley (Sports School "Zhas-Kanat")
Top scorer - Stanislav Belotserkovsky (Sports School "STROYTEX" born in 2005/06)
Already in mid-November, a similar tournament is planned for the youths born in 2004 and 2008.
Recall that the first tournament was held in Kostanay in the summer of 2018, among the youths of 2007–2008. It was attended by 9 teams.