New Football Center "Zhas Kyran" Has Opened in Almaty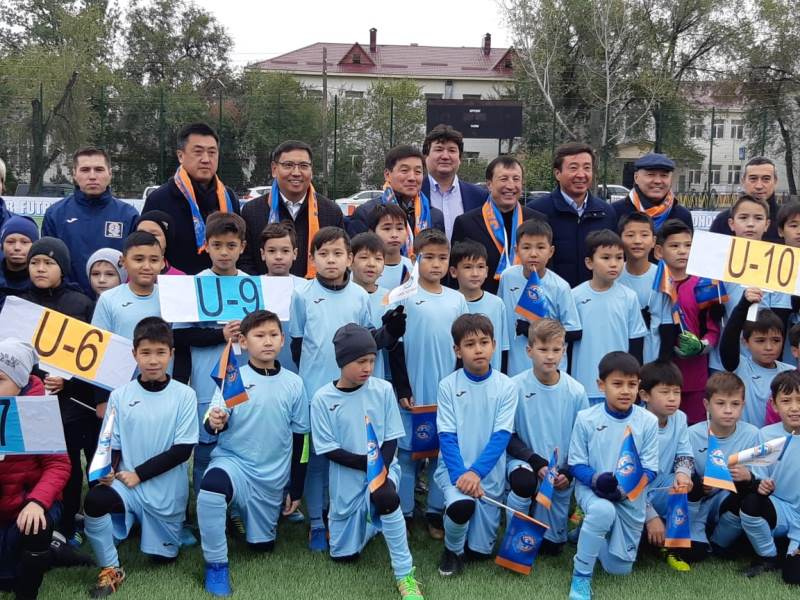 The official ceremony was attended by the president of the Kazakhstan Football Federation Adilbek Jaxybekov, Almaty akim Bauyrzhan Baybek, experts and veterans of football.
As part of a public-private partnership with the Akimat of Almaty, the Children's and Youth Football Center 'Zhas Kyran' LLP acted as an investor. The project started in June of the current year. Previously, it was Sports School №2, which was famous for its students and coaches in the Soviet years.
Now, there is a football training complex, a stadium with artificial turf, 800 seats and a FIFA certificate. About 500 children got the opportunity to train for free in the best conditions.
During the opening ceremony, Berik Kaniyev, the head of the "Zhas Kyran" sports center, spoke about the development of the project and the gradual advanced training of children's coaches. 25 specialists will work in "Zhas Kyran".
Adilbek Jaxybekov gave high marks to the football center and expressed the hope that soon the pupils of ''Zhas Kyran'' will defend the colors of the national teams.