Mixu Paatelainen: "The national team of Kazakhstan is much stronger than ours"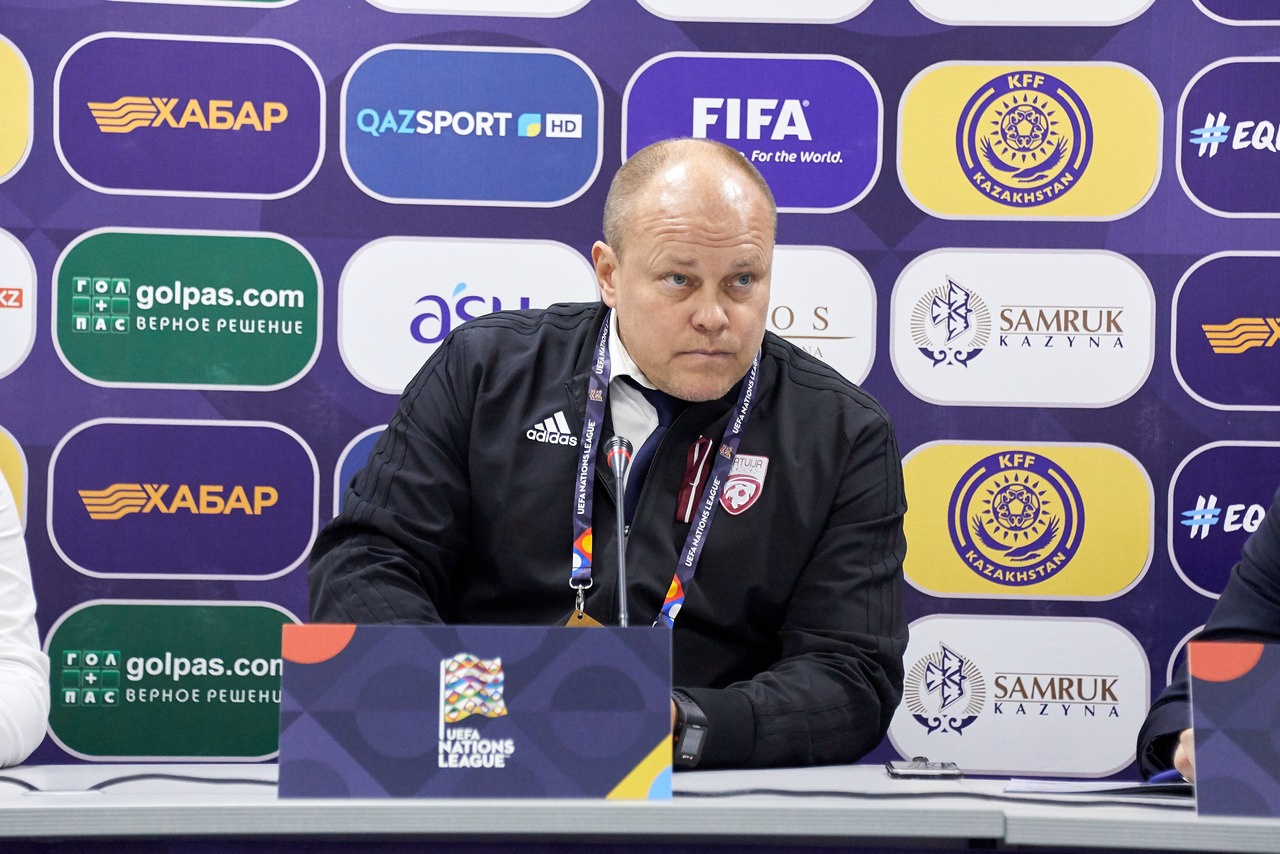 - Arthurs Karashausk got injured. How serious is it?
- Now it is difficult to say how serious this injury is. Possible it is a sprain.
- What could you say about the speeds that both teams have demonstrated today?
- This match was hard and important for us. We tried to do our best. Of course, the game could hav been much faster. The main task was to respond as quickly as possible to the rivals' attacks. It would have been possible to increase the pace of the match, but it turned out what happened. Both teams wanted to win.
- Tsyganix did his best during the trainig session, but he could have played better in the match...
- Kazakhstan players are much better. Their team is much stronger than ours. They tried to exploit our weak points. Many of our footballers made mistakes. I expected more from my team. But we have just begun our journey, there is still a lot of work to do. In addition, conceded the ball, we lost concentration. Our players could have played much better.
- What can you say about the goal of Denis Raquel?
- Tarasov is a good assistant. He made an accurate high cross and Denis was at the right time in the right place, completing this attack confidently. Raquel is a patriot of his country and it was important for him to do his best. The fact that he equalized the score cheered our team. I was upset by the canceled goal - the line arbiter fixed offside. I did not see the episode, but the situation was dangerous. We could have played better.