Razia Nurkenova: "The players had a great desire to prove their skills."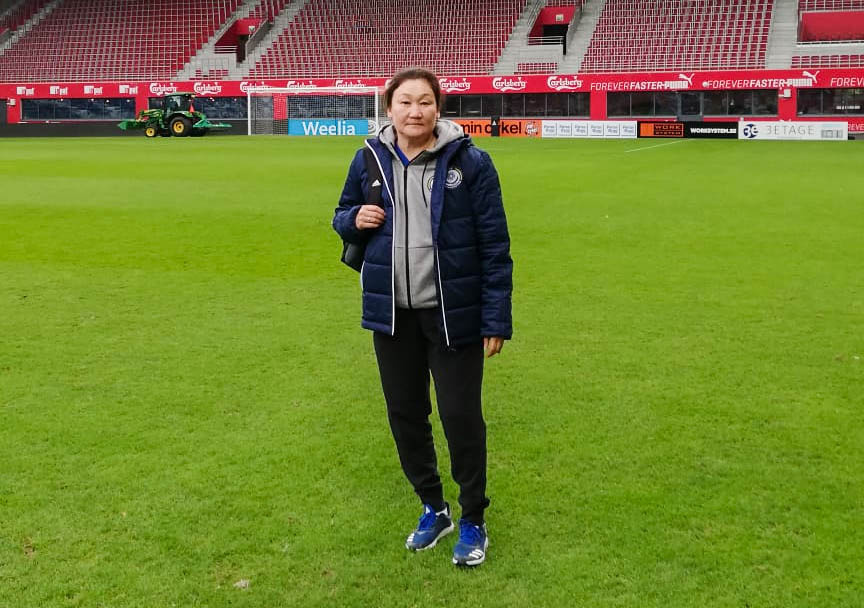 - Last week your team took part in the training camp, which was held in the UAE. What can you tell about the preparation?
- One of the main goals was to watch some of the young players, who managed to show their skills during this season. Among them are Aleksandra Burova, Assel Kubesova, Aisha Sadykova, Arailym Orynbasarova, Angelina Portnova. It was also important for the coaching staff to sum up the results of the Women's World Championship qualifying tournament: to discuss the main mistakes and try to sort them out. The coaching staff and players are grateful to the National Olympic Committee of the Republic of Kazakhstan for the opportunity to conduct such training camp.
- During the preparation you played a friendly match against the women's team of the UAE. Please tell us more about this game?
- All the tasks were completed. The game ended with 1-0. Our team played good in attack and tried to score. The players looked confident. I think the players had a great desire to prove themselves in this match, both in individual and team actions.
- Could you sum up the results of this season?
- Having played with the teams of England (in the FIFA ranking - 3rd place), Wales (29th place), Bosnia and Herzegovina (68th place) and Russia (26th place), our team gained good experience. Currently, the Kazakhstan women's team occupies the 71th place in the FIFA World Rankings. Next year we will take part in the 2021 European Championship qualifying tournament. We will learn the rivals on February 22, 2019. The draw will be made in Switzerland.
I hope that in the upcoming matches of the European Championship we will be able to take into account all the mistakes and use the knowledge gained for the successful performance of our team. I would like to note the need for close cooperation between the coaches of Kazakhstani football clubs and schools for the further development of women's football in the country and the improvement of the results of women's national teams of Kazakhstan.