KKF President Meets With Football Referees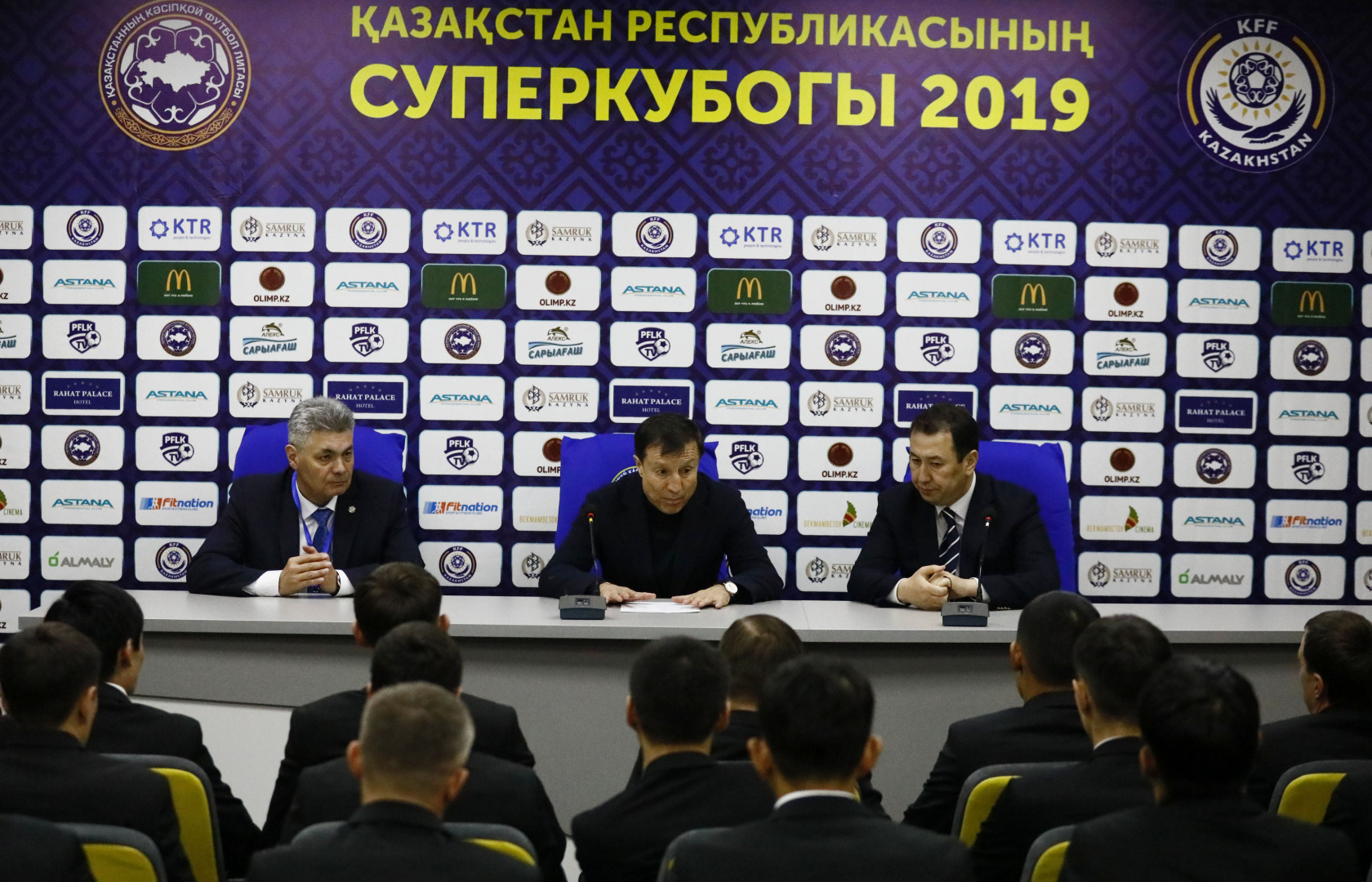 Before the Super Cup match, the President of the Kazakhstan Football Federation Adilbek Jaxybekov held a working meeting with local football referees.
At the meeting, the head of the Football Federation encouraged all participants to improve the quality of work at tournaments held under the auspices of the KFF. He mentioned about tightening control over the match officials in order to prevent and identify unsportsmanlike manifestations in refereeing at all levels of competition.
Adilbek Ryskeldinovich also reminded all the participants of the meeting about the strict decisions of the KFF Referees Committee regarding the referees who did not meet the requirements for the Premier League. Recall that last year during the football season two main referees of the Premier League were suspended.
In conclusion of his speech, Adilbek Jaxybekov wished good luck to the referees.