Kazakhstan National Team Squad for the matches against Scotland and Russia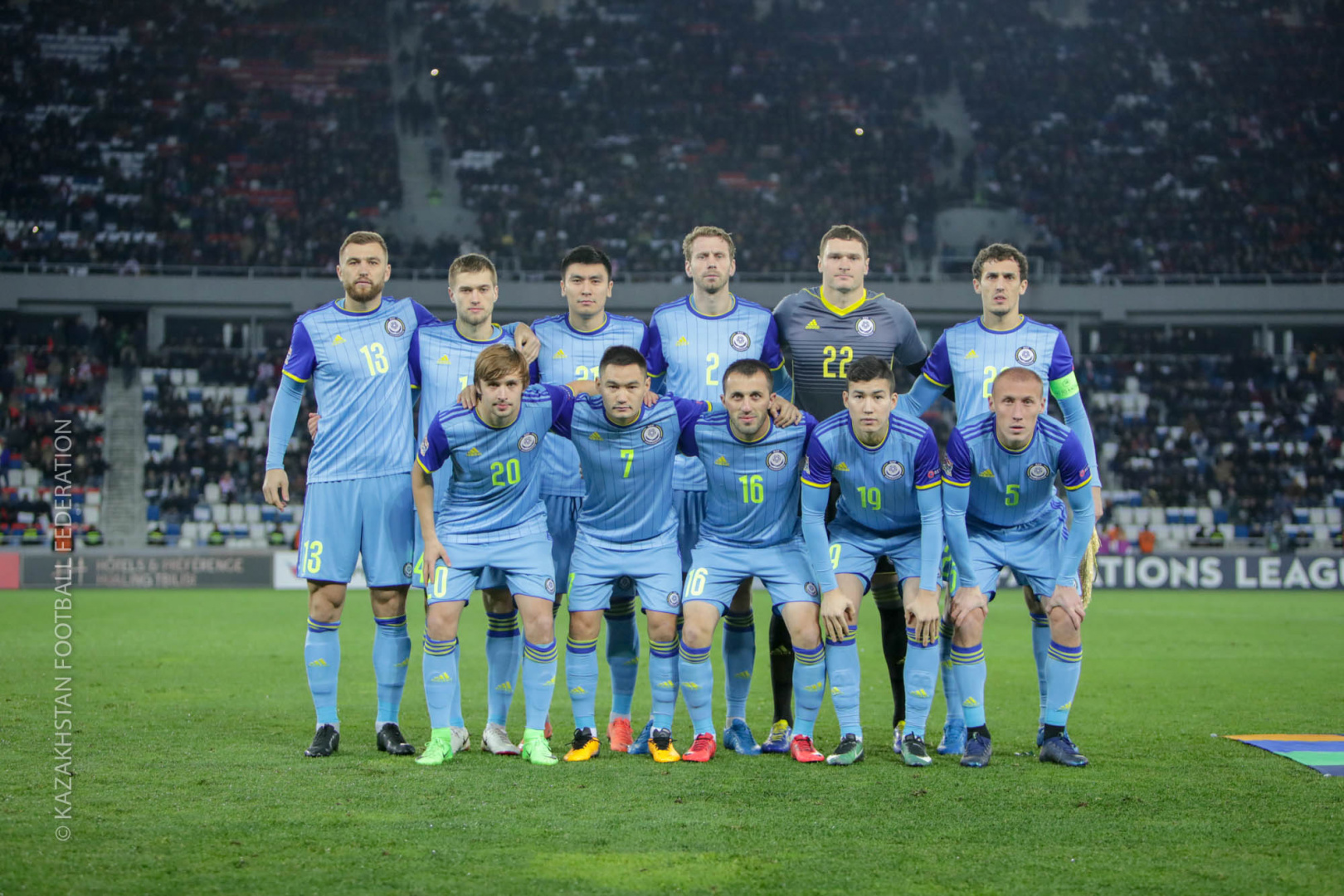 The list includes 24 players:
Goalkeepers: Stas Pokatilov (Kairat), Dmitro Nepogodov (Ordabasy), Igor Shatsky (Shakhtar)
Defenders: Abzal Beisebekov, Yuri Logvinenko, Dmitri Shomko, Yevgeny Postnikov (Astana), Yan Vorogovskiy, Eldos Akhmetov, Gafurzhan Suyumbayev (Kairat), Temirlan Erlanov, Sergey Malyy (Ordabasy)
Midfielders: Serikzhan Muzhikov, Yuri Pertsukh (Astana), Bauyrzhan Islamkhan, Islambek Kuat, Georgy Zhukov (Kairat), Baktiyer Zaynutdinov (Rostov, Russia), Maksim Fedin (Tobol), Alexander Merkel (Heracles, Holland)
Forwards: Roman Murtazayev (Astana), Aleksei Shchetkin (Ordabasy), Bauyrzhan Turysbek (Tobol), Erkebulan Seydahmet (Levski, Bulgaria).
Substitutes: goalkeepers - Vladimir Plotnikov (Kairat), Marcel Islamkulov (Kaisar), defenders - Aleksandr Sokolenko, Nuraly Alip, Aybol Abiken (Kairat), Marat Bystrov (Ordabasy), Dmitri Miroshnichenko (Tobol), midfielders - Yerkebulan Tungyshbayev (Kairat), Aslan Darabayev (Irtysh), Azat Nurgaliyev (Tobol), forwards - Akmal Bakhtiyarov (Sochi, Russia), Oralkhan Omirtaev (Shakhtar), Vladislav Vasilyev (Energetik-BSU, Belarus).
Coaching staff: Michal Bilek - head coach, Michal Hipp - assistant head coach, Talgat Baysufinov - assistant head coach, Nikolay Rodionov - goalkeeper coach, Marat Yeslyamov - physical training coach, Tadeush Perehod - doctor, Yevgeni Karnaukhov - massage therapist, Aleksei Gudzev - massage therapist, Dmitri Nikolaev - massage therapist, Timur Kusainov - analyst, Bauyrzhan Eldenbaev - video operator, Maksim Schaubert - manager, Aleksandr Breytkreits - administrator.