Kazakhstan Women's Team Beat India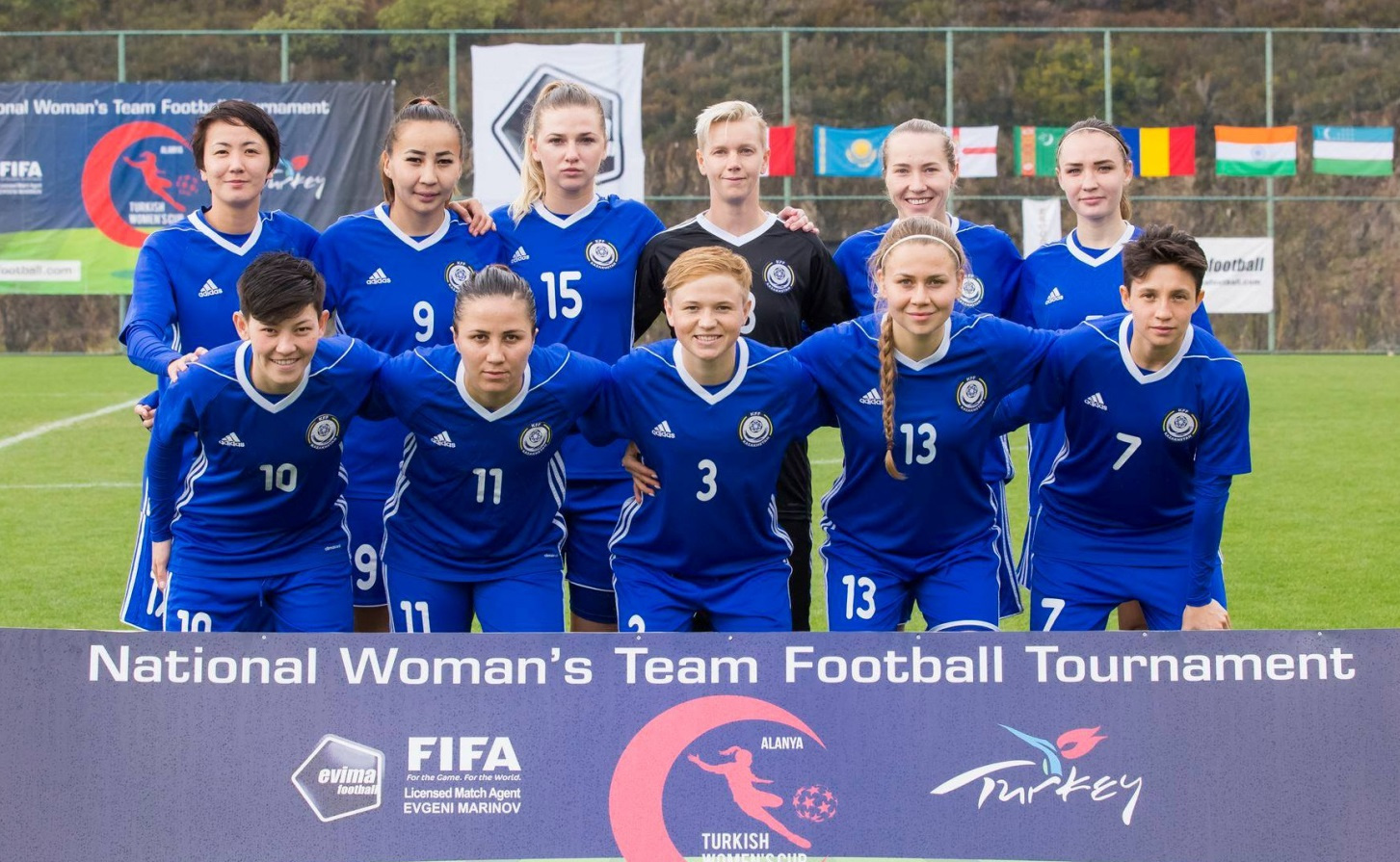 Kazakhstan played against India in the match for the fifth place. The result remained 0:0 during the main and extra time. In the penalty shootout, the goalkeeper of the Kazakhstan national team, Irina Sandalova, reflected two 11-meter ones, which helped her team win.
France B won the tournament, scored seven unanswered goals against Romania in the final.
India W vs Kazakhstan W - 0:0 (0:0) penalty shootout 3:4
Penalty shootout: Karina Zhumabaykyzy, Yulia Myasnikova, Bibigul Nurusheva, Kamila Kulmagambetova
India W: Aditi Chauhan, Nganbam Sweety Devi, Dzhabamani Tudu, Loytongbam Ashalata Devi, Dalim Chhibber, Sangeeta Basfore, Nongmaythem Ratanbala Devi, Indemathi Katiresan, Dangmey Grace, Sandra Ranganathan, Anju Tamang.
Reserve: Maybam Lingoingambi Deva, Sovmiya Narayansamy, Yeumemba Paki Deva, Esthema Temple, Rena, Manişa, Sorokabam Ranjana Chenu, Piyam Sanatokpi Devi, Michelle Margaret Castagna, Grace Haunar Lalrampari, Sumra Brahma
Kazakhstan W: Irina Sandalova, Yulia Myasnikova, Bibigul Nurusheva, Mariya Demidova, Assemgul Aruova, Svetlana Bortnikova, Karina Zhumabaykyzy, Kamila Kulmagambetova, Aida Gaistenova, Saule Karibayeva, Arailym Orynbasarova.
Reserve: Oksana Zheleznyak, Angelina Portnova, Adilia Vildanova, Ekaterina Babshuk, Aselkhan Turlybekova, Kundyz Kozhakhmet, Ksenia Khayrulina, Aida Smagulova, Karina Adilkhanova, Assem Zhaksimbay, Viktoriya Popkova
05.03.2019. Alanya, Turkey.
2019 Turkish Women's Cup:
1. France B
2. Romania
3. Northern Ireland
4. Uzbekistan
5. Kazakhstan
6. India
7. Jordan
8. Turkmenistan