Kazakhstan Women's Team Played Against Northern Ireland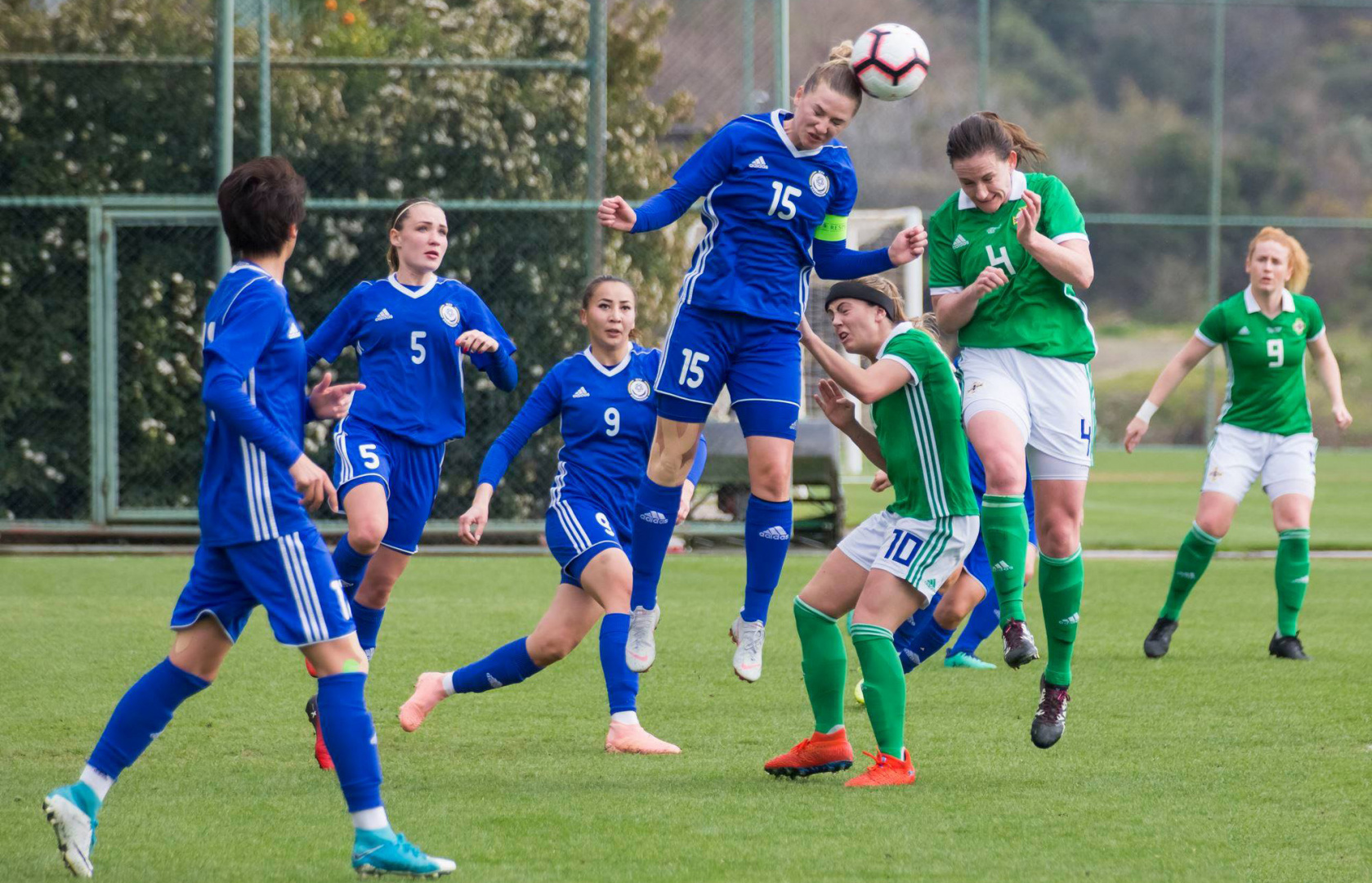 The last opponent of our team in the group stage was the team of Northern Ireland, which ranks 61st in the FIFA World Rankings. Northern Ireland won with 4:0.
The Kazakhstan national team will play a match for 5-6 places against the national team of India.
Northern Ireland W vs Kazakhstan W - 4:0
Goals: Rachel Furness 28, Demi Vance 42, 90 + 4, Simone Magill 74.
Northern Ireland W: Rebecca Flaherty, Jessica Foy, Freya Holdaway, Ashley Hutton, Emma McMaster, Sarah McFadden, Kerry Montgomery, Demi Vance, Rachel Furness, Rebecca McKenna, Simone Magill.
Reserve: Jacqueline Burns, Rachel Newborough, Julie Nelson, Nathalie Johnson, Ciara Sherwood, Megan Bell, Marissa Callaghan, Caitlin MacGiness, Emma MacGiness, Lauren Wade, Louise MacDaniel.
Kazakhstan W: Oksana Zheleznyak, Yulia Myasnikova, Ekaterina Babshuk, Mariya Demidova, Bibigul Nurusheva, Adilya Vyldanova, Kamila Kulmagambetova, Svetlana Bortnikova, Kseniya Khairulina, Karina Jumabaikyzy, Saule Karibaeva.
Reserve: Irina Sandalova, Angelina Portnova, Kundyz Kozhakhmet, Assem Zhaksymbay, Aida Gaistenova, Karina Adilkhanova, Victoriya Popkova, Arailym Orynbasarova, Aselkhan Turlybekova, Aida Smagulova, Assemgul Aruova.
03.03.2019. Side, Turkey.