Kazakhstan U-21 Squad For Antalya Cup 2019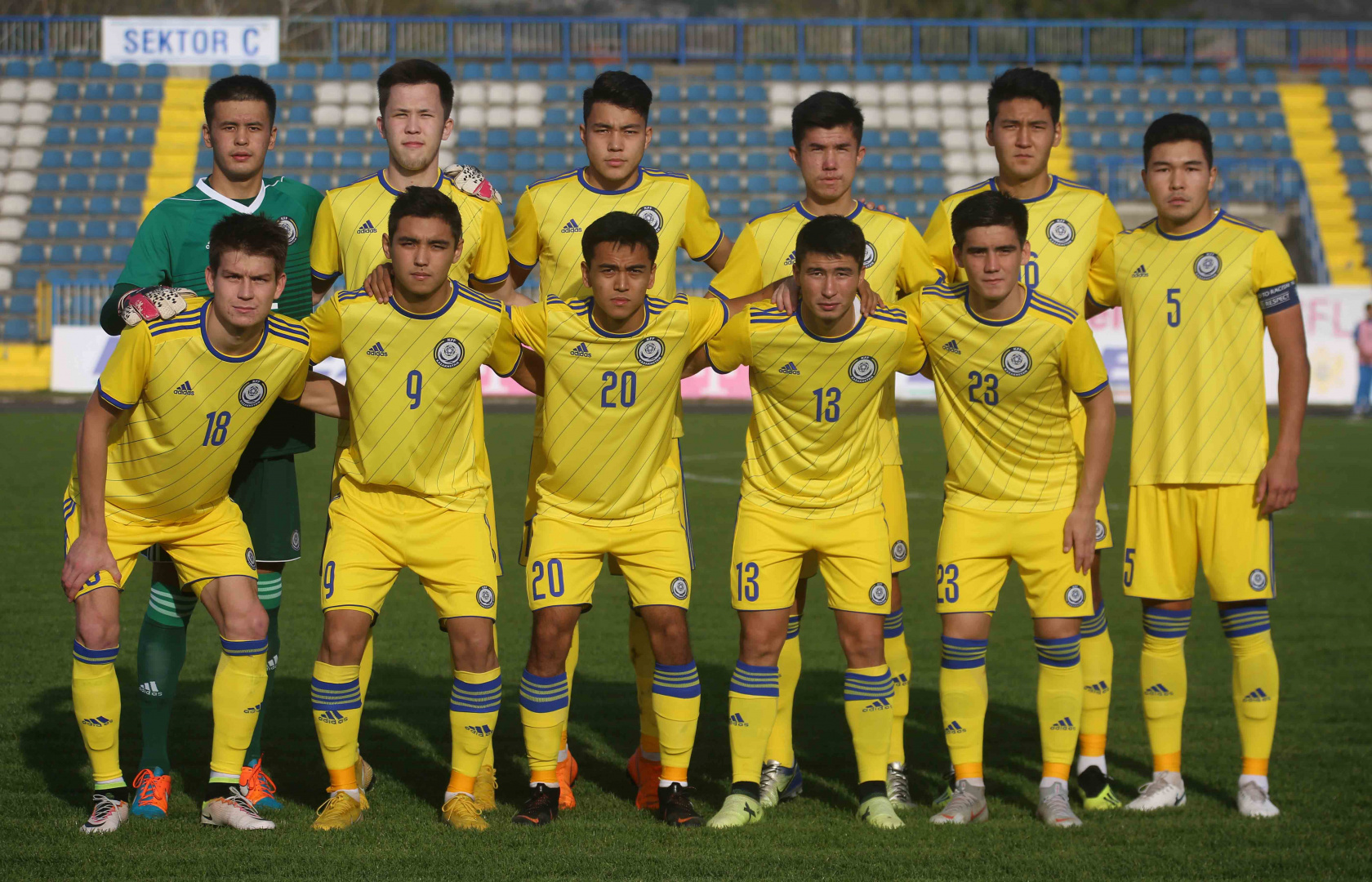 From March 16 to March 19, the team is going to Talgar, and after they are going to Turkey, to take part in the international tournament Antalya Cup 2019. The rivals of our team will be the youth teams of Latvia, Estonia and Ukraine.
The following players were called up for the tournament:
Goalkeepers: Bekhan Shaizada ('Ordabasy'), Mukhamedzhan Seisen ('Taraz').
Defenders: Rauan Orynbasar ('Zhetysu'), Alibek Kasym ('Kairat'), Talgat Kusyapov, Lev Skvortsov (both - 'Astana'), Sagadat Tursynbay ('Irtysh'), Dinmuhammed Kashken ('Casablanca', Spain).
Midfielders: Akmal Bakhtiyarov ('Sochi', Russia), Altynbek Tuleyev ('Altai'), Vladislav Prokopenko ('Astana'), Ramazan Orazov ('Kairat'), Bekzat Kurmanbekuly (Kaisar'), Nauryzbek Zhagorov ('Akzhayik'), Jean-Ali Payruz, Dmitri Bachek ('Shakhtar').
Forwards: Zhandos Soltan ('Caspi'), Ramazan Karimov ('Astana'), Vyacheslav Shvyrev ('Kairat'), Artur Shushenachev, Marlene Aimanov ('Kairat A').
Reserve: goalkeepers - Danil Podymsky ('Astana'), Ilya Sotnik ('Irtysh'), Danil Ustimenko ('Kairat'), defenders - Artyom Popov ('Irtysh'), midfielders - Sultan Sagnaev ('Astana'), Gevorg Najaryan ('Shakhtar'), Sultanbek Astanov, Mukhit Zhaksylyk, Maksim Vaganov ('Ordabasy'), Yevgeny Mosin ('Ekibastuz'), forwards - Orken Makhan ('Kaisar'), Yerzhan Ibrahimov ('Akzhayyk').
Coaching staff: Alexander Moskalenko - senior coach, Kairat Nurdauletov - assistant senior coach, Aleksandr Kuznetsov - assistant senior coach, Daniel Richard - goalkeeper coach, Petr Pustovar - doctor, Kairatali Kunhodjaev - massage therapist, Aleksandr Shapkin - massage therapist, Vladimir Goryachy - videographer, Dinmuhamed Oralov - manager.