Antalya Cup 2019 Tournament Has Completed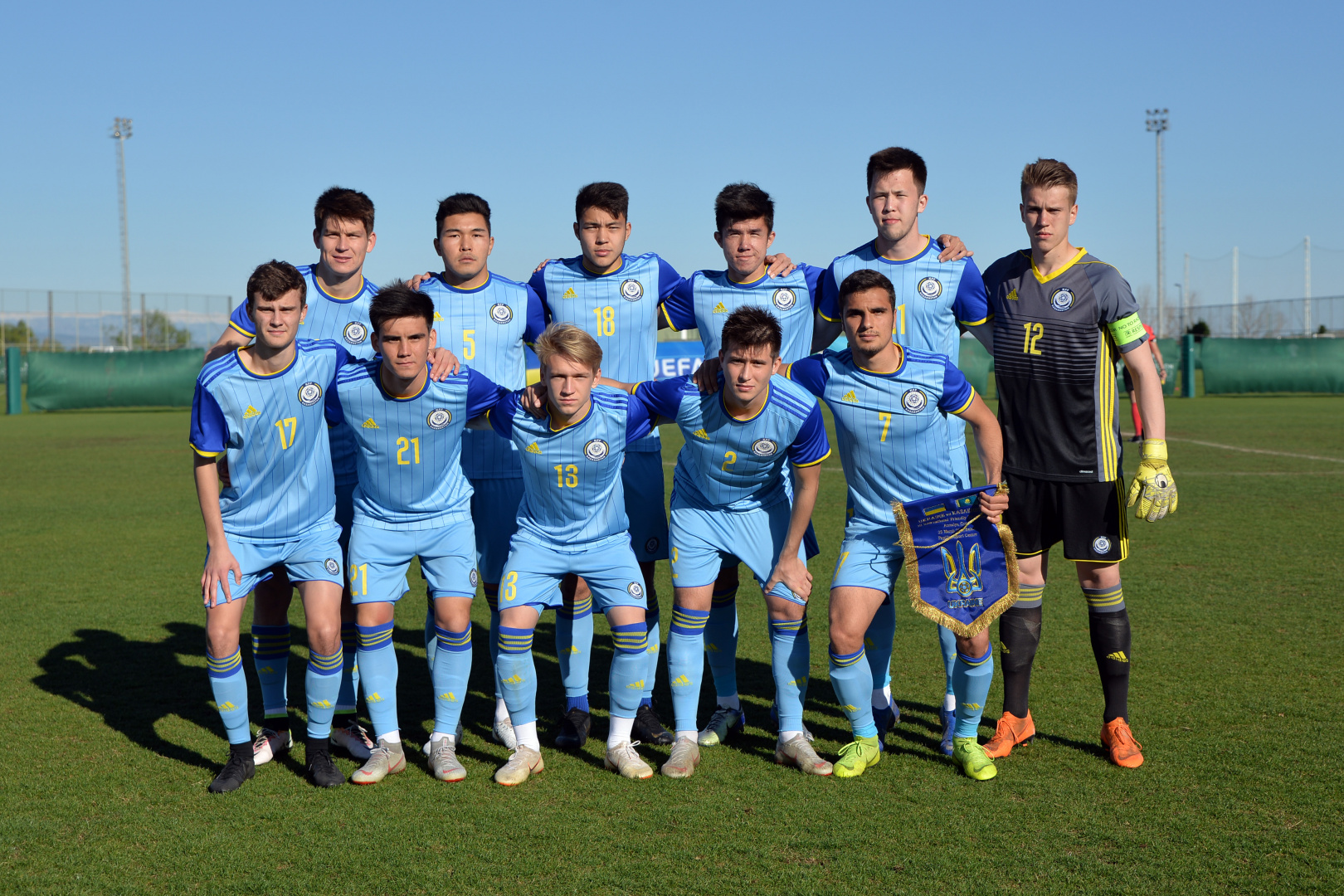 The Kazakhstan U21 team coached by Alexander Moskalenko played three matches.
In the first game, Kazakhstan tied with Latvia - 1:1. In the second, our Kazakhstan lost to Estonia with - 1:2. In the final match Kazakhstan U21 lost to Ukraine U21 with 0:2.
Kazakhstan U21 vs Latvia U21 - 1:1 (0:1)
Goals: S. Tursynbay 57 - Balodis 3

Kazakhstan U21 vs Estonia U21 - 1:2 (0:0)
Goals: Kusyapov 47 - Ulyanov 77, Kask 85

Ukraine U21 vs Kazakhstan U21 - 2:0 (1:0)
Goals: Rusin, 11, Lednev, 64
Goalkeepers: Bekkhan Shaizada (Ordabasy), Mukhamedzhan Seisen (Taraz).
Defenders: Rauan Orynbasar (Zhetysu), Alibek Kasym (Kairat), Talgat Kusyapov, Lev Skvortsov (Astana), Sagadat Tursynbay (Irtysh), Dinmuhammed Kashken (Casablanca, Spain).
Midfielders: Akmal Bakhtiyarov (Sochi, Russia), Altynbek Tuleyev (Altai), Vladislav Prokopenko (Astana), Ramazan Orazov (Kairat), Bekzat Kurmanbekuly (Kaysar), Nauryzbek Zhagorov (Akzhayik), Jean-Ali Payruz, Dmitry Bachek (Shakhtar).
Forwards: Zhandos Soltan (Caspy), Ramazan Karimov (Astana), Vyacheslav Shvyrev (Kairat), Artur Shushenachev, Marlene Aimanov (Kairat).
Reserve: goalkeepers - Danil Podymsky (Astana), Ilya Sotnik (Irtysh), Danil Ustimenko (Kairat), defenders - Artyom Popov (Irtysh), midfielders - Sultan Sagnaev (Astana), Gevorg Najaryan (Shakhtar), Sultanbek Astanov, Mukhit Zhaksylyk, Maksim Vaganov (Ordabasy), Yevgeny Mosin (Ekibastuz), forwards - Orken Makhan (Kaysar), Yerzhan Ibrahimov (Akzhayyk).