Kazakhstan COMPLETES its performance IN THE UEFA Under -19 Futsal euro 2019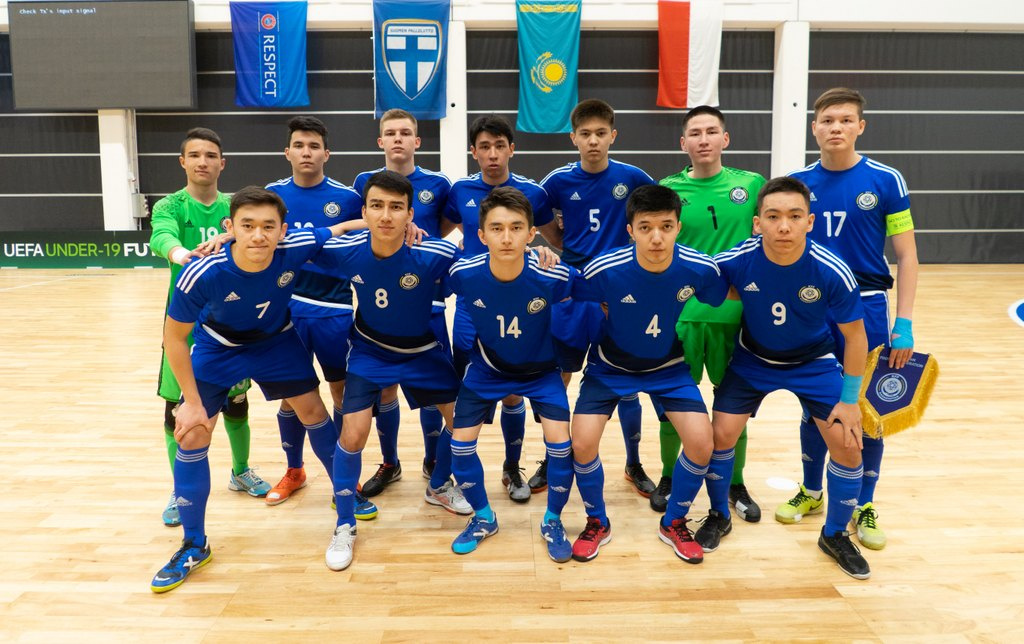 The Kazakhstan U19 futsal team in the third match lost to the hosts with 0:3.
Kazakhstan U19 vs Finland U19 - 0:3 (0:1)
Goals: S. Kohonen 10, T. Kohonen 35, Kaikkonen 36
Yellow cards: Sarsenbayev 2, Pastarnak 26
Kazakhstan U19: Serikov, Umirzakhov - Rakhimtaev, Tuleutai, Sarsenbayev (c), Katubaev, Kuanyshbek, Toleubekov, Sagnayev, Kim, Pastarnak.
Finland U19: Ojala, Pennanen - Niemel, S. Kohonen, T. Kohonen, Kaikkonen, Angeria, Salpakari, Joppi, Hanni, Yukko (c), Haatai.
Referees: Peter Nurs (England), Petar Radojcic (Serbia), Igor Puzovic (Bosnia and Herzegovina)
30.03.2019. Sportcenter Kauppi, Tampere, Finland