Kazakhstan U19 Futsal Team Played Its Second Match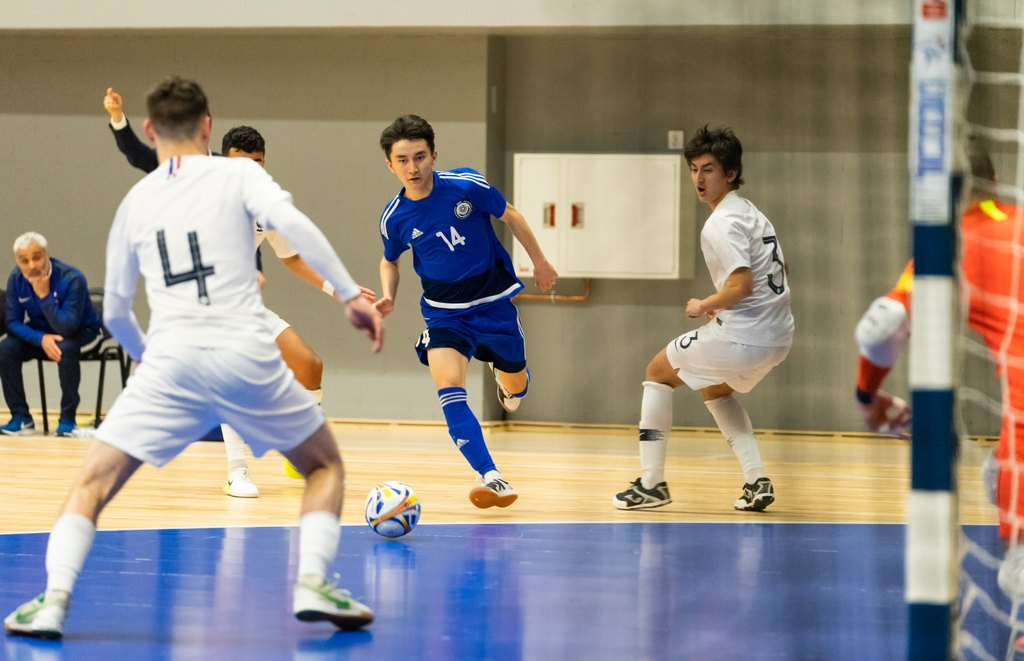 Kazakhstan lost to Poland with 1:5. Temirlan Katubaev scored a goal for Kazakhstan.
Poland U19 vs Kazakhstan U19 - 5:1 (2:0)
Goals: Palonek 10, 22, Mattress 15, Matlega 34, Borovik 38 - Katubayev 23
Yellow cards: Matlega 33 - Kim 14, Sarsenbayev 15
Removal: Kusherbayev 25
Poland U19: Ivanek, Puzio - Prokop, Matlega (c), Mattress, Palonek, Jikielek, Hron, Konon, Borovik, Lisinski, Pior.
Kazakhstan U19: Umirzakhov, Serikov - Rakhimtaev, Tuleutai, Kusherbayev, Sarsenbayev (c), Katubayev, Kuanyshbek, Toleubekov, Sagnayev, Kim, Pastarnak.
Referees: Marjan Mladenovski (Macedonia), Petar Radojcic (Serbia), Peter Nurs (England).
28. 03.2019 Sportcenter Kauppi, Tampere, Finland.
France U-19 beat Finland U-19 with - 5:3.
Recall that tomorrow, March 30, Kazakhstan U19 will play the third game against the hosts Finland U19 team.