Franco Varrella: 'The skills of Kazakhstani players affected the result'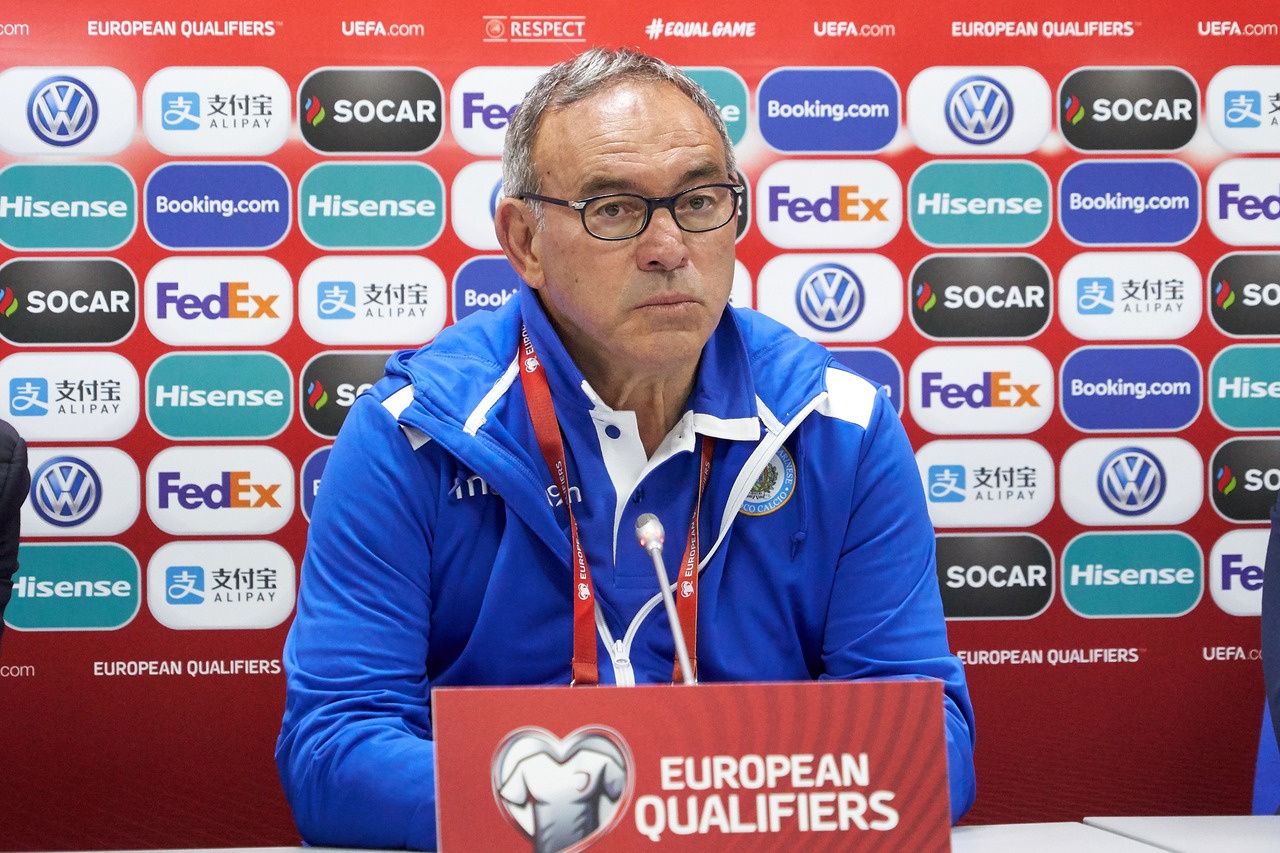 - Yesterday you spoke about the reaction of the players on the field, which you would like to see. Did you manage to do this?
- We trained on this field for 50 minutes. I explained to the players exactly what I wanted to see in the game. They understood me. I am grateful to my players for their dedication. I think that the skills of Kazakhstani players affected the result
- Do you think the score fully reflect the skills of the Kazakhstan players?
- Of course, the score showed the superiority of one team over another. I liked the fact that my players in the first 40 minutes made the players of Kazakhstan nervous. The first goal knocked us down a bit and in the second half we took the field a bit confused. Our goalkeeper made a few crazy saves. The players of Kazakhstan hshowed their skills.
- You have already played matches with other rivals in our group. Can you outline in general each team you play with?
- We have not played with the Belgium national team. Well what can I say? Belgium is a very strong team, the first in the Ranking and it really is. I was very impressed with Russia - what kind of football they showed. Kazakhstan played well against Scotland, I think that you can play well with Cyprus. But Russia and Belgium are the two strongest teams in our group.
- How do you like the atmosphere at the stadium and the arena itself?
- We are from San Marino, from a small country in football. While we are, rather, on an amateur level. It was a pleasure for us to play in such a stadium, in such a good atmosphere. We are glad to have been here.