KFF President Hold Meeting With Coaching Staff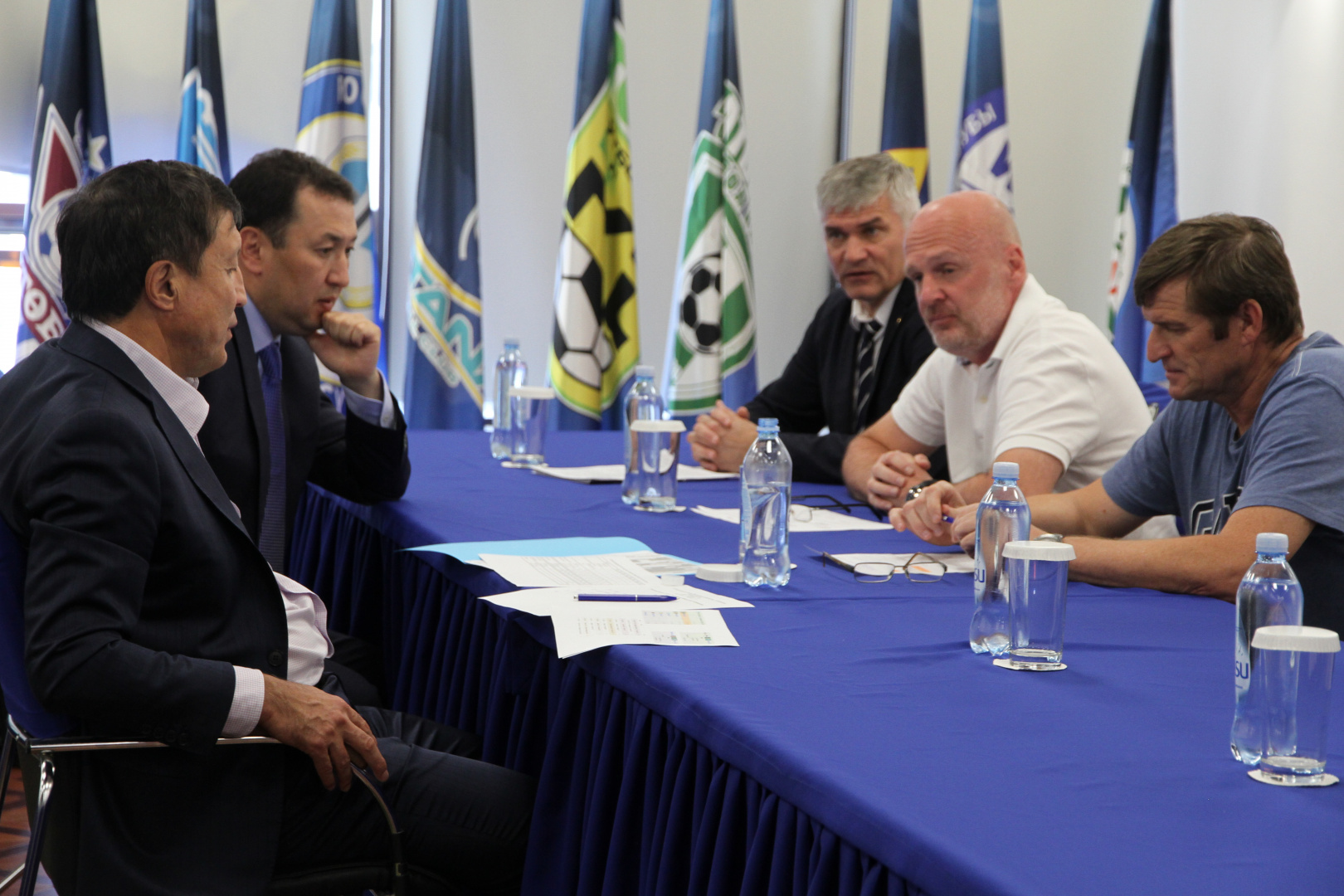 The Director of the KFF National Teams Department, Ivan Azovsky, made a report on the work done by all of the national teams in the first half of this year, noted positive developments in improving the results of teams in the international arena.
After that, the head coach of the national team, Michal Bilek, reported on the performance in four matches of the UEFA Euro-2020 qualifying tournament. He focused on the lack of regular game practice. Mr. Bilek also stressed that football clubs need to pay more attention to improving the skills of medical staff and improving the material and technical base.
Adilbek Jaxybekov emphasized the need to strengthen the propaganda of patriotism among Kazakhstani football players. For any player, it should be an honor to play for the national team of the country, because they have great confidence from the fans and the entire public. The head of KFF stressed that such concepts as patriotism and the struggle for the Motherland should always be in the first place.
Summing up the meeting, Mr. Jaxybekov positively assessed the current performances of the national team in the qualifying round. He wished further success to the coaching staff and continue to work in this direction.