Yuriy Ishutin Is 60 Years Old!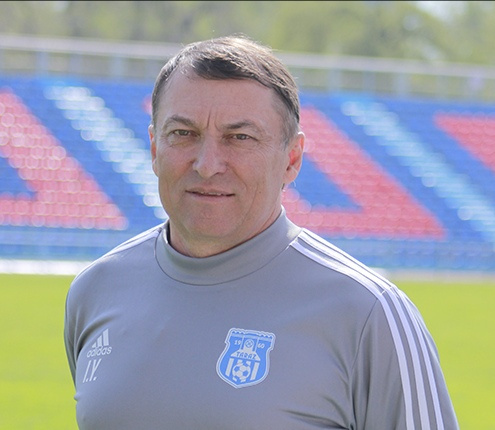 Yury Borisovich Ishutin - a graduate of Pavlodar football. In the period from 1977 to 2002, he played for the teams: Tractor (Pavlodar) - 1977-87; Shakhtar (Karaganda) - 1988-93; Ansat/Irtysh (Pavlodar) - 1994–97, 1999; Elimay (Semipalatinsk) - 1998; Vostok (Ust-Kamenogorsk) - 2001; Ekibastuz - 2002. In total, in the matches of the national championship (the first and second league of the USSR, the championship of Kazakhstan - the highest and first league) he played 577 games, for the Cup (USSR, Kazakhstan) - 30 matches.
The first real success came to him when he was recognized as the best goalkeeper of the International Tournament in Switzerland in 1979 as part of the youth squad. The following year, in the Pavlodar team, Tractor won the zonal and transitional tournament of the second league of the USSR championship. In the period from 1993 to 1998, he invariably entered the list of 33 best footballers of Kazakhstan, of them - under the number 2 five times, once under the number 3.
His debut for the Kazakhstan national team took place on July 12 in a qualifying match of the XI Asian Cup, held at the Central Stadium in Almaty against Syria. At the age of 38, he completed his career for the national team, playing on November 8, 1997, the match of the final stage of the Asian qualification for the qualifying round of the World Cup 98 against the Japanese team.
Kazakhstan Football Federation congratulates Yuriy Borisovich on his anniversary and wishes good health and success!