KFF REPRESENTATIVE TAKES PART IN THE UEFA GROW WORKSHOP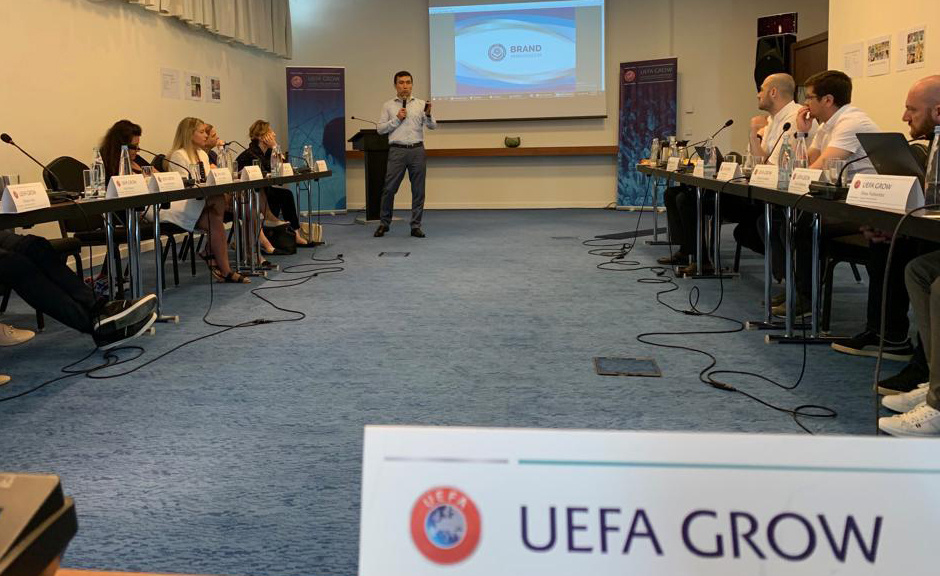 Marketing experts from Russia, Ukraine, Georgia, Moldova, Estonia, Azerbaijan and Belarus arrived at the seminar. UEFA was represented at the event by the business development manager of national associations, Alexander Kucheryavy. On behalf of the Kazakhstan Football Federation, the Director of the Marketing and PR Department, Nagi Bakytbekov took part in the seminar.
Such issues as attraction fans to the national, women's, youth teams and the domestic championship, various activities around the stadium for fans before and after matches, improving the image of the federation in social networks were discussed at the workshop. The participants shared their experience, asked each other all their questions and presented their projects in the field of marketing and PR.
The KFF representative presented the project KFF Brand Ambassadors, which was successfully launched a year ago. This project is aimed at popularization of football among fans of the stars of domestic show business.
After the seminar, all of the participants played a friendly match.
The Kazakhstan Football Federation has received the opportunity to hold the next UEFA GROW seminar in Nur-Sultan in November 2019.