2019 Regions Cup Tournament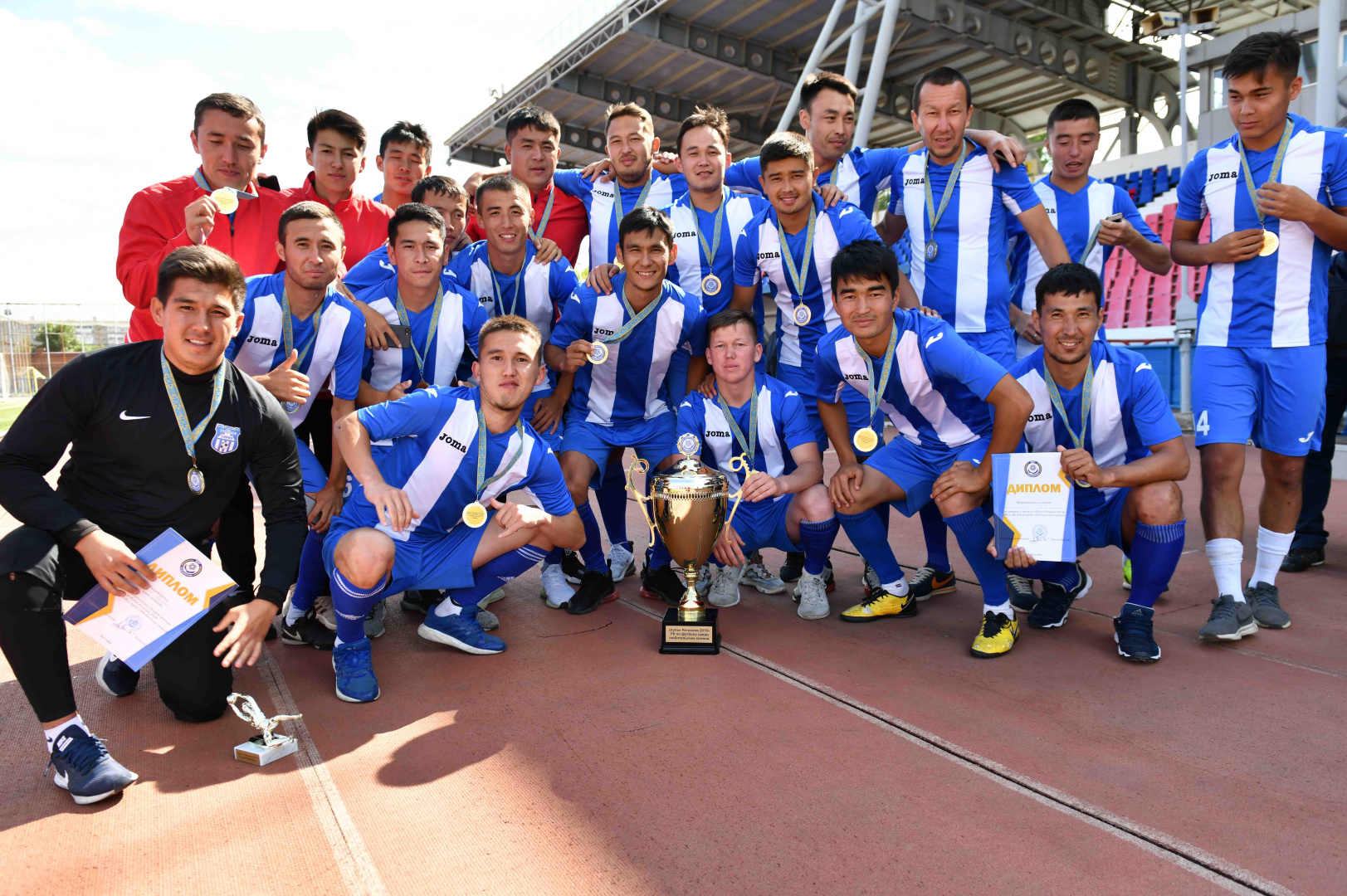 In total, the tournament was attended by six teams from three cities of Kazakhstan.
List of participants:
1. Akbet (Pavlodar)
2. Pavlodar (Pavlodar)
3. FC DS (Nur-Sultan)
4. FC DS - M (Nur-Sultan)
5. Art Print (Nur-Sultan)
6. Igilik (Karatau)
The teams played in the same group. The competition was held in a circular system - "each with each". Igilik from Karatau won the tournament.
Top goalkeeper is Arman Bodanov (Igilik)
Top defender - Askar Azhikenov (Akbet)
Top midfielder - Zhandos Kenzhegaliev (Art Print)
Top forward - Didar Sydykbek (FC DS)
Top scorer - Sultan Kulmagambetov (Akbet)
The best player of the tournament - Yermek Shokanov (Igilik).