Ten Years to Astana Arena Stadium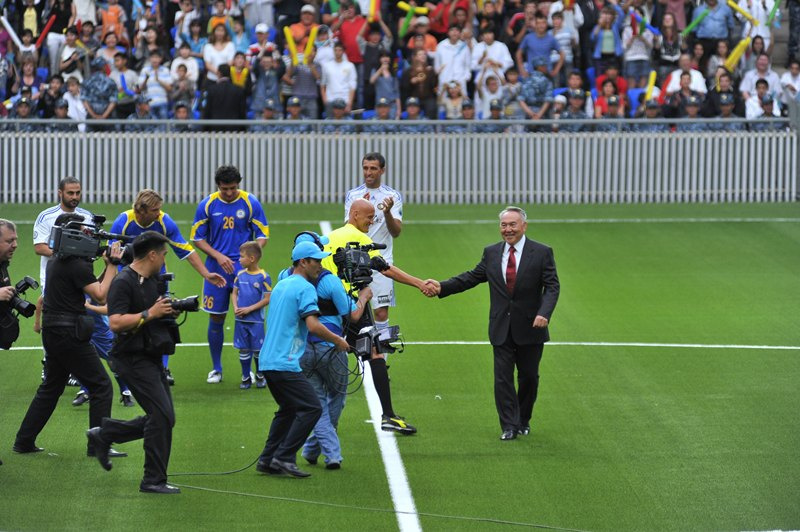 Ten years ago, on July 3, 2009, with the direct participation of the First President of our country Nursultan Nazarbayev, the grand opening ceremony of the new stadium Astana Arena took place.
The ceremony was opened with the Lokomotiv (Astana) match against the Kazakhstan national under-21 football. The world football stars Kakhaber Kaladze, Andrei Shevchenko, Hasan Shash and Hasan Shukur played in the friendy.
The Astana Arena stadium host the Champions League and Europa League tournaments.
In 2011, Astana Arena hosted the opening ceremony of the 7th Asian Winter Games.
In 2017, as apart of the International Exhibition EXPO-2017, Astana Arena hosted the tournament Legends of World Football. The spectators could see the world football stars Aldair, Dino Baggio, Manfrend Kaltz, Jari Litmanen, Nuno Maniche, Hristo Stoichkov and others.
This year, the Kazakhstan national team won two matches in the EURO-2020 qualification, beating Scotland with 3:0 and San Marino with 4:0. Both of them took place at the Astana Arena stadium.