First UEFA Coaching C License Module Took Place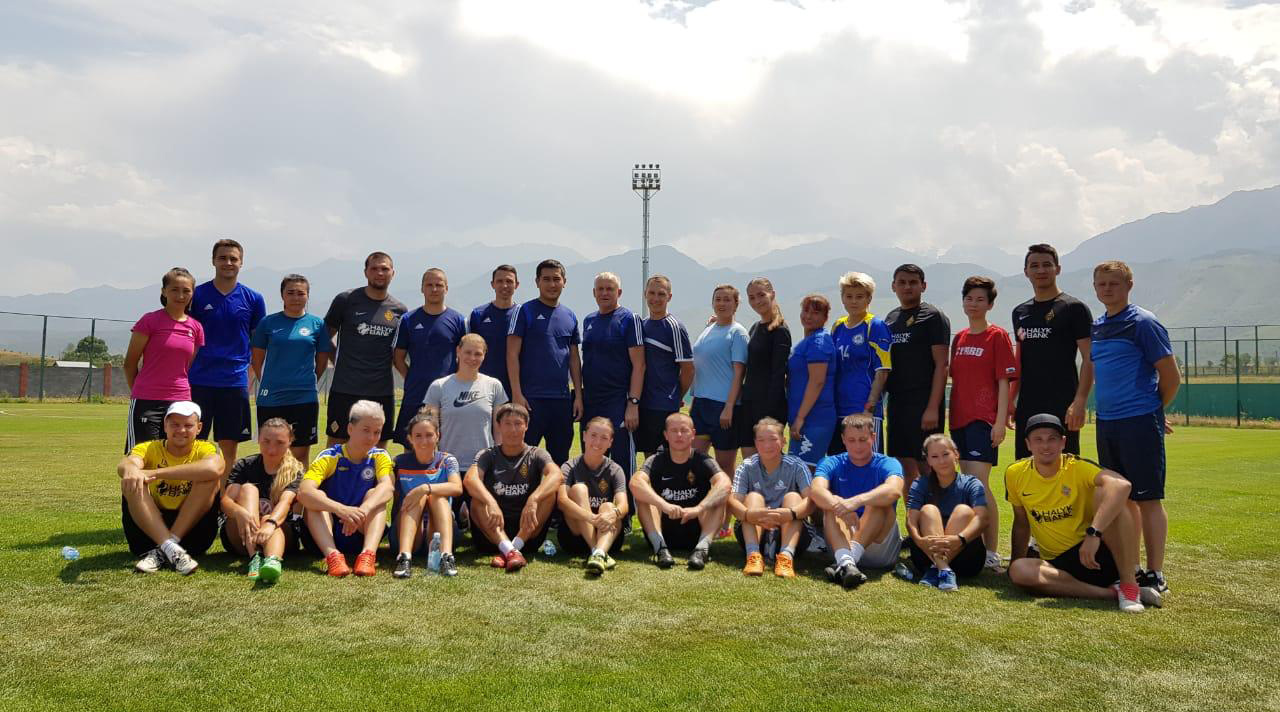 From June 22 to August 19, training courses for the UEFA coaching C License in three groups were held in two cities of the country. 25 coaches from the western and central regions of the country were invited to the capital. In Almaty, 24 students attended the course. There was also one women's group. Further training course for women has become possible thanks to the scholarships, which were allocated as a part of the UEFA program.
The KFF Technical Director, Ghenadie Skurtul, Director of the KFF Technical Center, Arsen Inkarbekov, instructors Stanislav Pogorelov and Alexey Shapurin, as well as regional coaches Vladimir Nikitenko, Alexander Shatskiy and Evgeniy Sveshnikov conducted the course.
In total, the training course for the UEFA Сoaching C License will consist of four modules.