Michal Bilek: 'We continue to fight for a worthy place in the standings'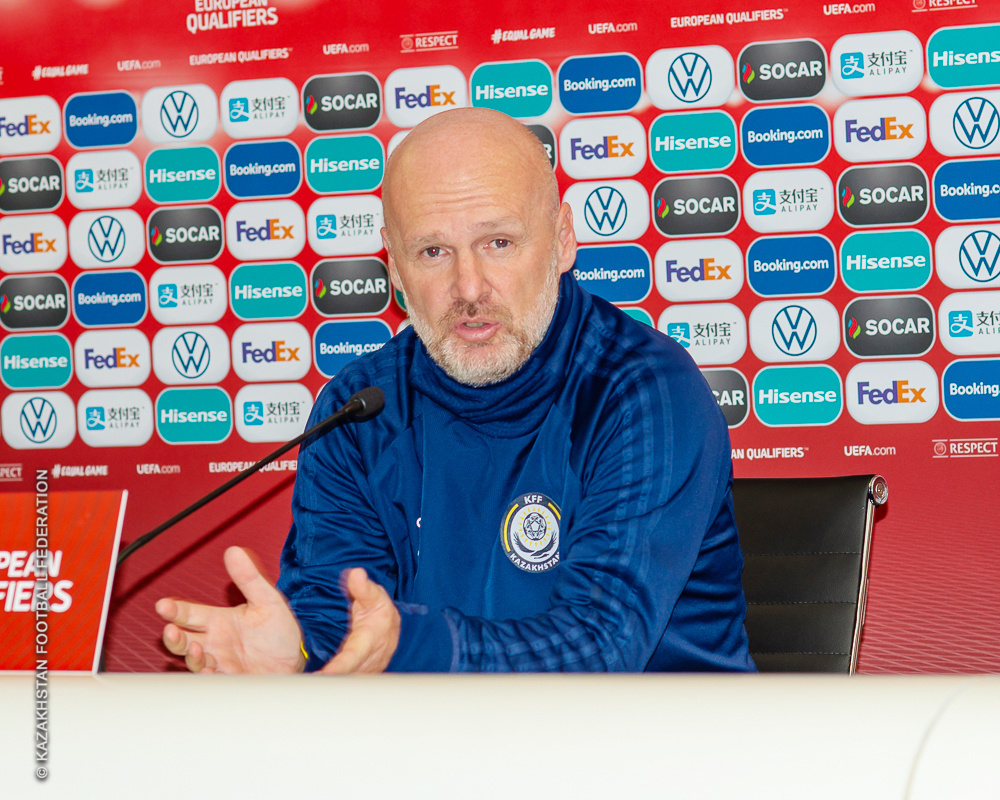 - Dmitry Miroshnichenko will be playing instead of Abzal Beisebekov who got injured. Are there any other changes in the squad?
- All players are ready, except, as you noted, Beisebekov, who is ill - he has a high fever. Our goal for tomorrow's match is to win and take three points, because we are still fighting for a worthy place in the table of our group.
- The first game against San Marino at the Astana Arena stadium was a very difficult match, we opened the score only at the end of the first half. At a press conference in San Marino, their head coach highlighted Bauyrzhan Islamkhan and Islambek Kuat. Who can you highlight as part of San Marino?
- Yes, in the home game we opened the scoring only at the end of the first half. Many of our players did their best in that match. It is very difficult to single out someone in the squad of San Marino, because during the qualification they have had lots of changes. In the preious match, I can single out a young player Nicola Nanni.
- In the last two matches we played without a nominal striker, but now there are two central forwards in the squad. Who has a chance to play tomorrow in the starting line-up?
- Yes, now we have two forwards, who were previously injured. They are Alexey Shchetkin and Abat Aimbetov. In the last matches of the championship, they scored for their football clubs. I am happy that they will play for the national team.