The tenth module of training course was held for PRO category coaches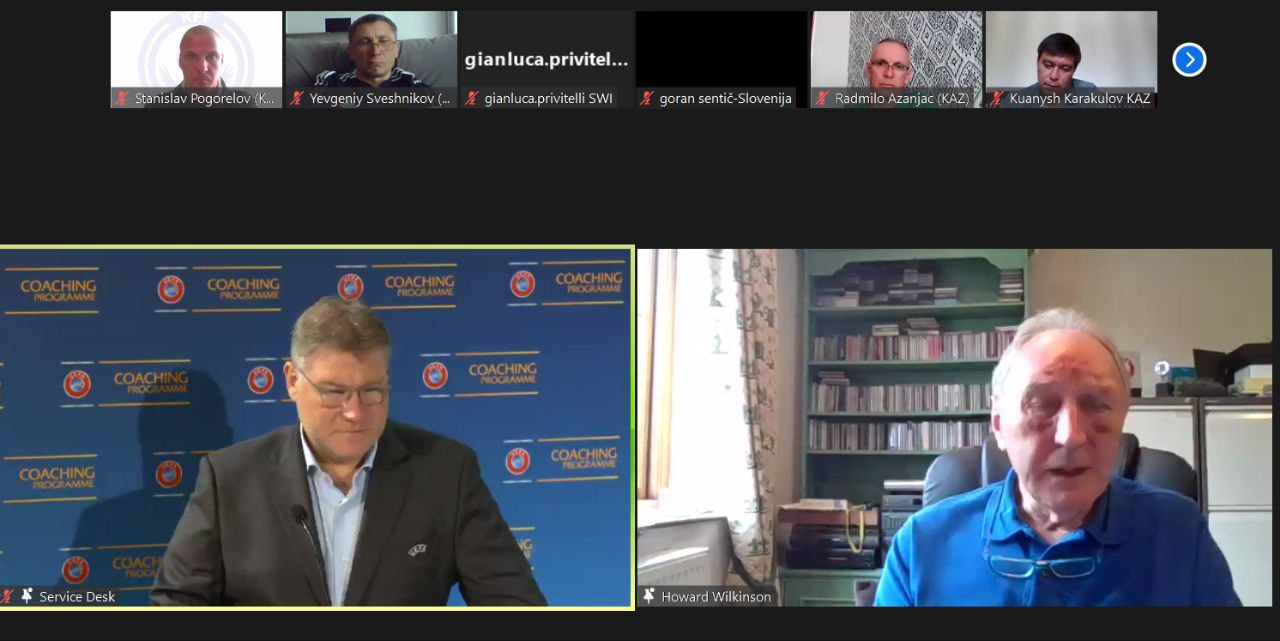 A group of Kazakhstan coaches, who are going through PRO license courses, took part in an online seminar that was organised by UEFA with the specialists from Armenia, Slovenia, Scotland and Switzerland.
This seminar is mandatory, and is included in the UEFA PRO License coaching plan.
Listeners were shown material, that tackles the questions of leadership of coaches, how to work and cooperate with players from different countries and cultures, interactions with coaching staff, as well as football trends.
The attendees had a great pleasure to listen to coaches of famous clubs and national teams as: Aitor Karanka – head coach of FC "Granada" (Spain), Roberto Martinez – head coach of Belgium National Team, Hansi Flick – head coach of Germany National Team. Each of them had shared their road to success and answered some questions of the participants.