LOGVINENKO, NARZILDAEV, KASYM AND SHCHETKIN LEAVE THE KAZAKHSTAN TEAM CAMP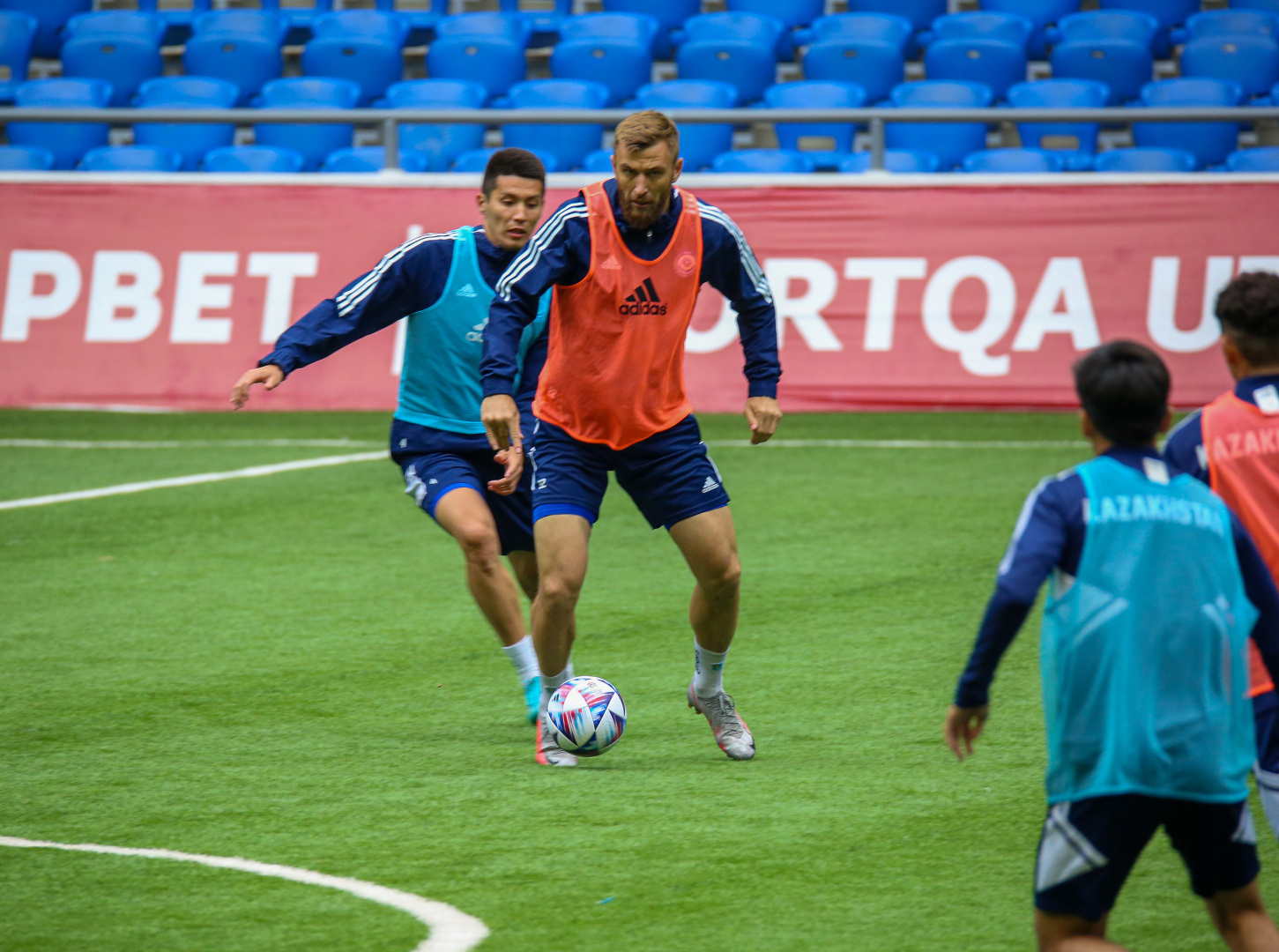 Yuriy Logvinenko will not help our team in the upcoming matches due to an injury. Also, by the decision of the coaching staff, Aleksey Shchetkin, Duman Narzildaev and Alibek Kasym were not included in the final squad of the national team. Footballers have already returned to their clubs.
The final team list for the June UEFA Nations League games:
Goalkeepers: Igor Shatsky, Mukhammedzhan Seisen, Bekhan Shayzada;
Defenders: Sergey Maly, Alexander Marochkin, Bagdat Kairov, Temirlan Erlanov, Nuraly Alip, Yeldos Akhmetov, Mikhail Gabyshev, Gafurzhan Suyumbaev, Talgat Kusyapov;
Midfielders: Askhat Tagybergen, Vladislav Vasiliev, Samat Zharynbetov, Aslan Darabaev, Islambek Kuat, Timur Dosmagambetov, Yan Vorogovsky, Elkhan Astanov, Bauyrzhan Baitana, Ramazan Orazov, Maxim Samorodov, Arman Kenesov;
Forwards: Artur Shushenachev, Abat Aimbetov, Abylaikhan Zhumabek.
We remind you that the Kazakhstan National Team will host the team of Azerbaijan on June 3rd. Three days later Magomed Adiev's team will play against Slovakia in Trnava. On June 10th, Kazakhstanis will meet with the Belarusian National Team in the Serbian city of Novi Sad. On June 13th, our team completes the summer round of the group stage with a home game against the Slovaks.