Annual republican tournament "Arman" starts in Taraz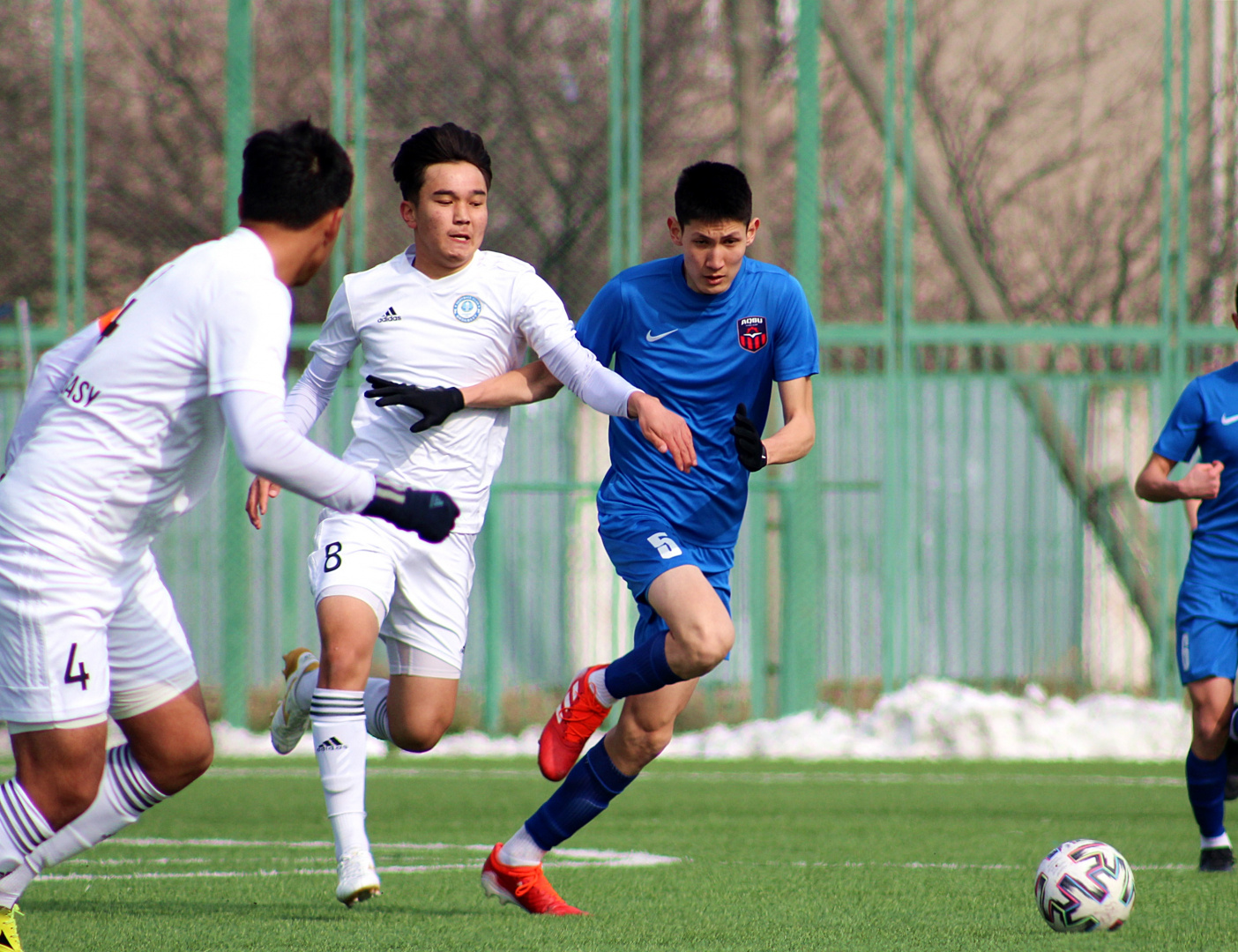 Football players born in 2005 or older will take part in the competition. Matches will be held at the stadium "Ulan". For the first time, KFF plans to show the tournament "Arman" live on the YouTube channel "KFF - Zhastar Football".
The main goal of the tournament is to review possible candidates for the Kazakhstan national U-19 team.
Competitions will be divided into two stages: preliminary and final. At the first stage, 20 participants will be divided into four groups of 5 teams. Following the results of the preliminary round, the two best teams from each group will promote to the final stage, which will take place from March 24 to March 31, 2023.
Group A: Kairat, Aktobe, Shakhter, Atyrau, Turan
Group B: Taraz, Kaisar, Zhetysu, Akzhaiyk, Elimai
Group C: Ontustik, Ordabasy, Caspy, Altai, Tobol
Group D: Astana, Aksu, ALASH-RKS, Kyzyl-Zhar SK, Okzhetpes
Preliminary stage match schedule (Astana time):
February 22 (Wednesday)
10:00 Kairat - Atyrau
12:00 Aktobe - Shakhter
14:00 Taraz - Akzhayik
16:00 Kaisar - Zhetysu
Turan and Elimai - rest day
February 23 (Thursday)
10:00 Ontustik - Altai
12:00 Ordabasy - Caspiy
14:00 Astana - Kyzyl-Zhar SK
16:00 Aksu - ALASH-RKS
Tobol and Okzhetpes - rest day
February 24 (Friday)
10:00 Kairat - Shakhter
12:00 Aktobe - Turan
14:00 Taraz - Zhetysu
16:00 Kaisar - Elimai
Atyrau and Akzhaiyk - rest day

February 25 (Saturday)
10:00 Ontustik - Caspiy
12:00 Ordabasy - Tobol
14:00 Astana - ALASH-RKS
16:00 Aksu - Okzhetpes
Altai and Kyzyl-Zhar SK - rest day
February 26 (Sunday)
10:00 Kairat - Aktobe
12:00 Atyrau - Turan
14:00 Taraz - Kaisar
16:00 Akzhaiyk - Elimai
Shakhter and Zhetysu - rest day
February 27 (Monday)
10:00 Ontustik - Ordabasy
12:00 Altai - Tobol
14:00 Astana - Aksu
16:00 Kyzyl-Zhar SK - Okzhetpes
Caspiy and ALASH-RKS - rest day
February 28 (Tuesday)
10:00 Kairat - Turan
12:00 Shakhter - Atyrau
14:00 Taraz - Elimai
16:00 Zhetysu - Akzhaiyk
Aktobe and Kaisar - rest day
March 1 (Wednesday)
10:00 Ontustik - Tobol
12:00 Caspiy - Altai
14:00 Astana - Okzhetpes
16:00 ALASH-RKS - Kyzyl-Zhar SK
Ordabasy and Aksu - rest day
March 2 (Thursday)
10:00 Aktobe - Atyrau
12:00 Shakhter - Turan
14:00 Kaisar - Akzhayik
16:00 Zhetysu - Elimai
Kairat and Taraz - rest day
March 3 (Friday)
10:00 Ordabasy - Altai
12:00 Caspiy - Tobol
14:00 Aksu - Kyzyl-Zhar SK
16:00 ALASH-RKS - Okzhetpes
Ontustik and Astana - rest day