Azamat Aitkhozhin: "I congratulate FC "Kairat "and "Tobol" with victories in the Europa League qualifiers!"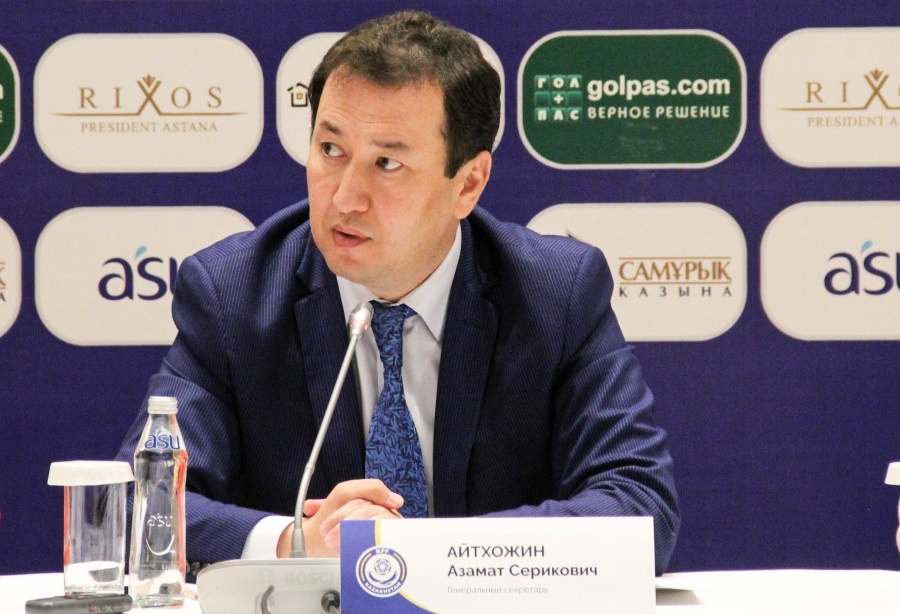 The match of FC ''Kairat'' against the Dutch ''AZ Alkmaar'' was very tough. I think that despite the difficult game for our team, the fans got a real pleasure from the atmosphere at the Central Stadium in Almaty. As expected, the rivals were very technical. However, our team was primed for victory and managed to do their best. Almaty club deservedly won. Congratulations "Kairat" with this victory and I wish good luck in the second leg!
The match of FC "Tobol" over the Armenian "Pyunik" was also brilliant. Guests by and large played in defense, but our players achieved their goal and won. The second leg will be difficult, but we believe in our team and wish the players success!
''I encourage the football community to support the domestic clubs that represent Kazakhstan in the international arena. Now it is absolutely necessary for them. Alga, Kazakhstan! "- Aitkhozhin said.