"BAQ League" Forth Season Has Started in Astana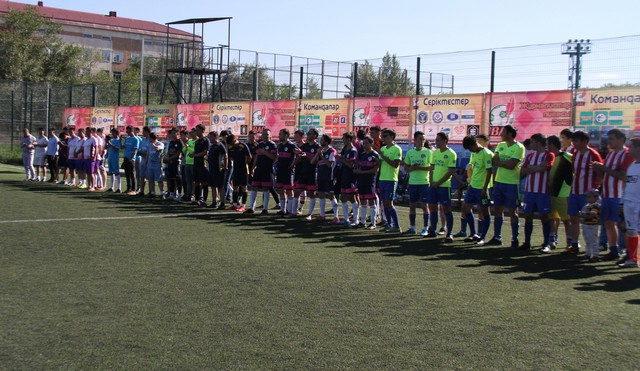 The official mascot of the tournament "Bukosh" was presented at the opening ceremony.
In the new season, according to the results of the previous season, 13 teams are divided into two leagues - "A" and "B".
The league "A" : "Egemen Kazakhstan", CAI MIK RK, "Asyl Arna TV", "Khabar", "Sport 59", "Kazmedia". The league "B": "Khabar 24", KMDB, "Qazaqstan TV", "Eurasia TV", "Sportinform", "Kalamger" and "Elorda aqparat". All the teams are composed of employees of TV companies, newspapers and information websites.
The tournament will last for two months. In addition to the championship, the teams will play for the BAQ League Cup. All matches will be held at the stadium "Tarlan Arena".