Kazakhstan U-21 Coaches undergo a training in Kiev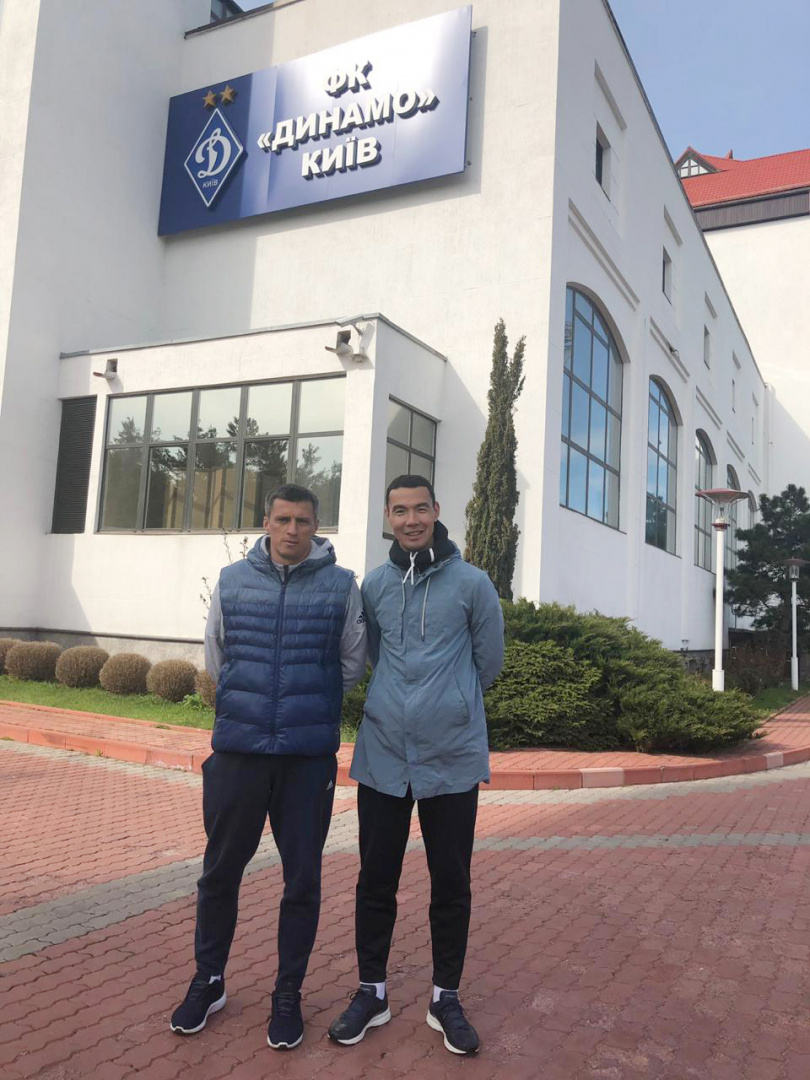 The Kazakhstan U-21 senior coach Alexander Moskalenko and the assistant senior coach Kairat Nurdauletov have undergone a training at the FC 'Dynamo' in Kiev since April 17. As part of the training, they attend the team's main squad training process and will find out more about the infrastructure of the football club and work of the academy.
Mr. Moskalenko and Nurdauletov will also take part in the coaching training, which will be held by the Ukrainian Football Federation. Famous ex-footballer and coach Yaya Toure has been invited to this FFU training.
On the final training day, April 24, our coaches are invited to the game of the two leaders of the Ukrainian Dynamo Championship, 'Dinamo' Kiev vs 'Shakhtar' Donetsk.