KFF Technical Center Visit Football Center in Kyzylorda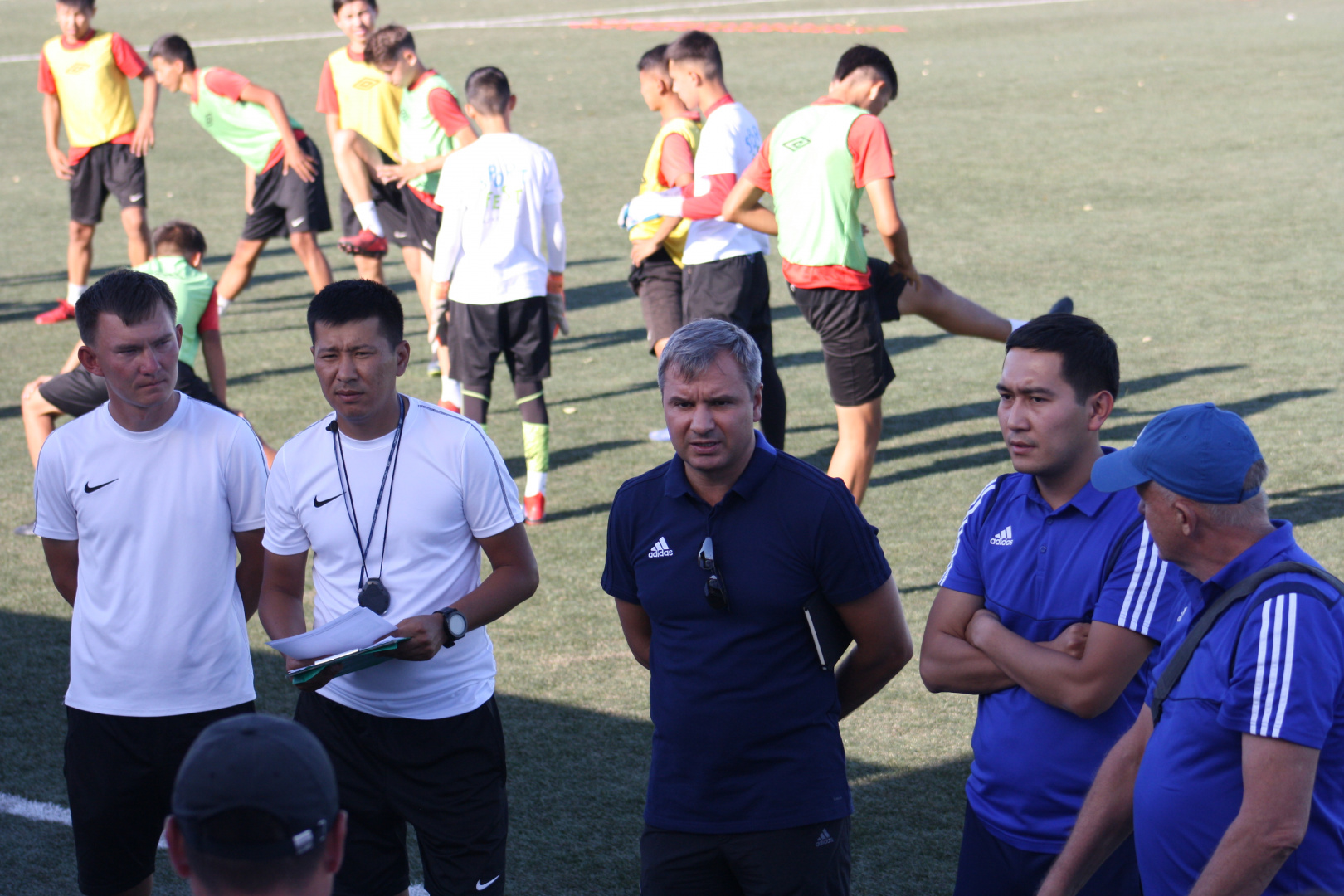 The visit was made by an official invitation of the leadership of the football club 'Kaisar' and on behalf of the KFF General Secretary Azamat Aitkhozhin, who had previously visited this city.
A training seminar was held for the coaches of the football center. Also, guests from the Kazakhstan Football Federation got acquainted with the infrastructure of the football center in Kyzylorda and met with the leadership of FC 'Kaisar'.
KFF Technical Center analyzed the activities of the football center, and also made recommendations for improving the work and development of youth football in the region. In addition, the regional trainer of the Technical Center was introduced, who will be in charge of the theoretical and practical part of the work in the football center. He is a well-known domestic expert Vladimir Nikitenko.