Happy First President of the Republic of Kazakhstan!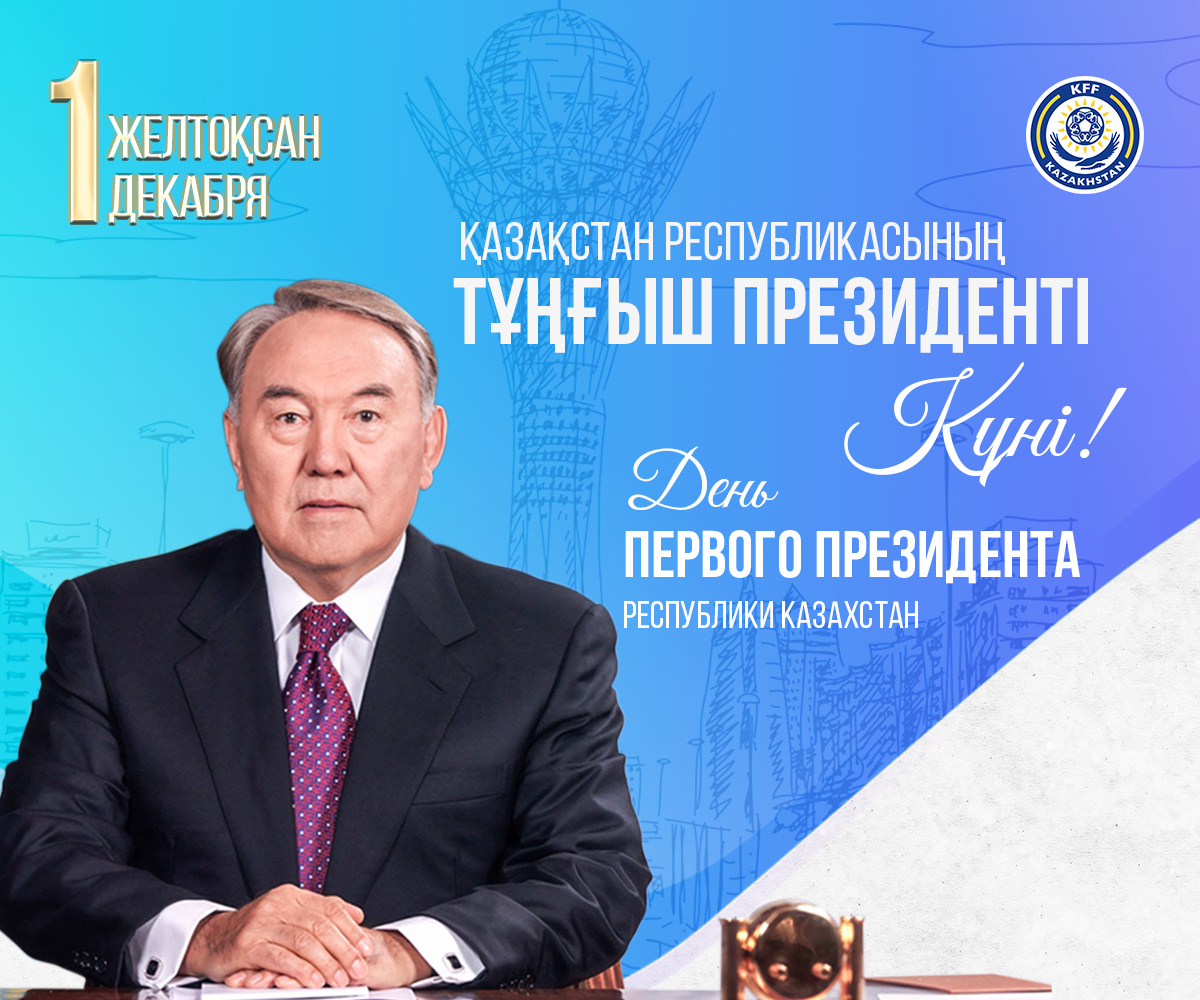 On December 1, 1991, the first elections of the President of the Republic took place.
Together with the First President, Kazakhstan went through difficult times. Nowdays, Kazakhstan is known all over the world as a peaceful and prosperous state.
The Day of the First President is a day of historical choice and a day of national unity and harmony in Kazakhstan. The first President of our country will go down in history as an outstanding politician, who did everything for his country.
Kazakhstan Football Federation wishes everyone peace, prosperity and happiness!