KFF General Secretary Meets with Kazakhstan Futsal Team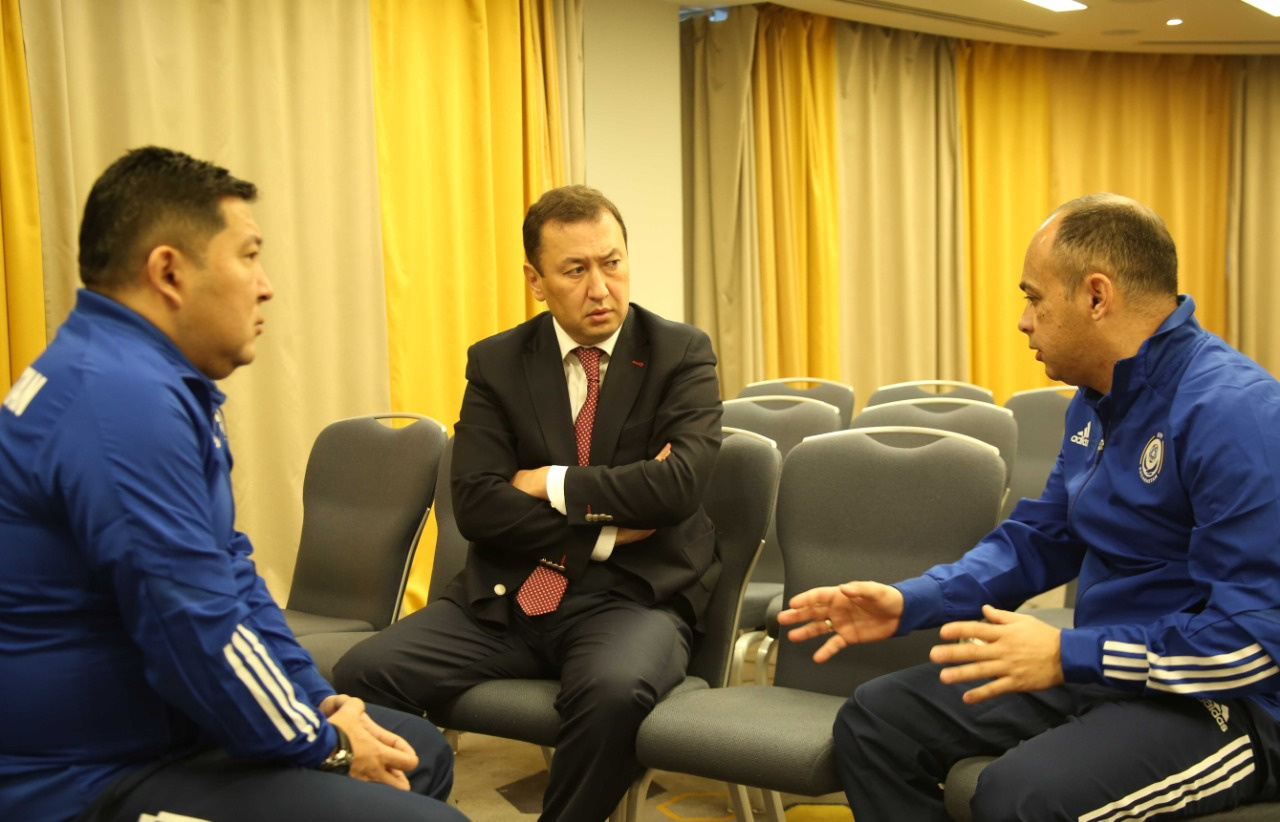 Azamat Aitkhozhin expressed hope that our team will do its best in the upcoming elite round of the World Cup-2020.
Also, the head coach of the team, Ricardo Kaka, told Mr. Aitkhozhin about the current physical state of the players and their desire to qualify for the final stage of the World Cup-2020.
Please recall that Kazakhstan will play in Group D (2–5 February) against Slovenia, Romania, Czech Republic (hosts).