Kazakhstan Loses to Romania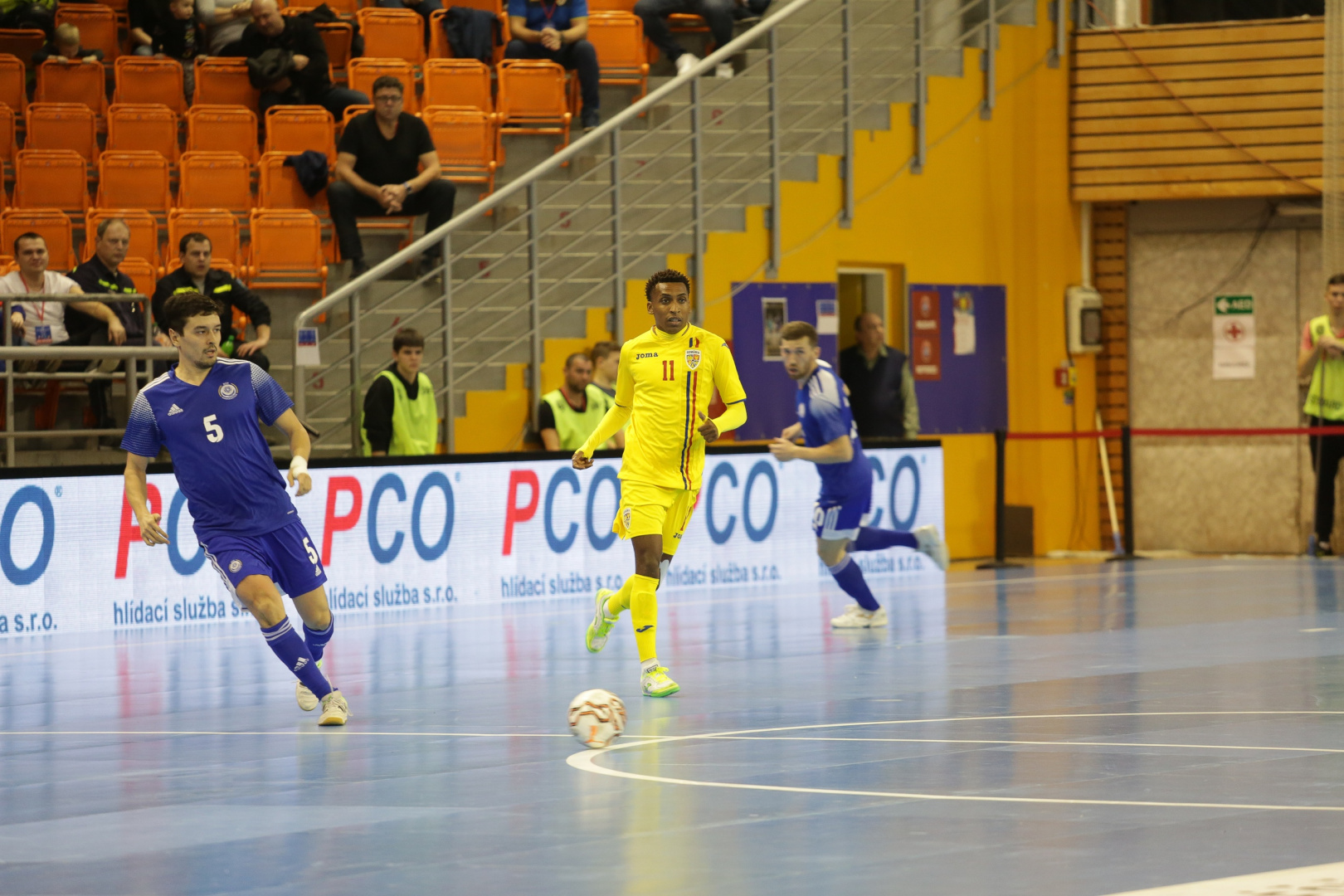 At the beginning of the match, Kazakhstan missed a quick goal. The Romanian captain Dumitru Stoica scored. Despite the goal conceded, our players had lots of chances but failed to score.
In the second half, the Romanian team continued to play on defense and managed to take the lead. Higuita managed to score one goal at the end of the match.
The result of the game is 1:3.
Kazakhstan - Romania - 1:3 (0:1)
Goals: Higuita 38'53'', Stoica 1'30'', Savio Valadares 32'42'', Toniţa 33'13''
Unrealized penalty: Szöcs 38
Yellow cards: Szöcs 37
Kazakhstan: Higuita (GK), Gurov (GK), Tainan, Tursagulov, Douglas, Orazov, Imanalin, Nurgozhin, Leo, Valiullin, Suleimenov (C), Akbalikov, Yessenamanov, Knaub
Coach - Ricardo Kaka;
Romania: Tonita (GK), Grigoras (GK), Stoica (C), Savio, Szöcs, Panzaru, Hadnogy, Covaci, Movileanu, Craciun, Paulo Ferreira
Coach - Robert Lupu
Referees: Kadykov, Velikanova (both - Russia)
03/02/2020. Brno, Czech Republic. Sport Complex Vodova.