Kazakhstan Into Futsal World Cup-2020!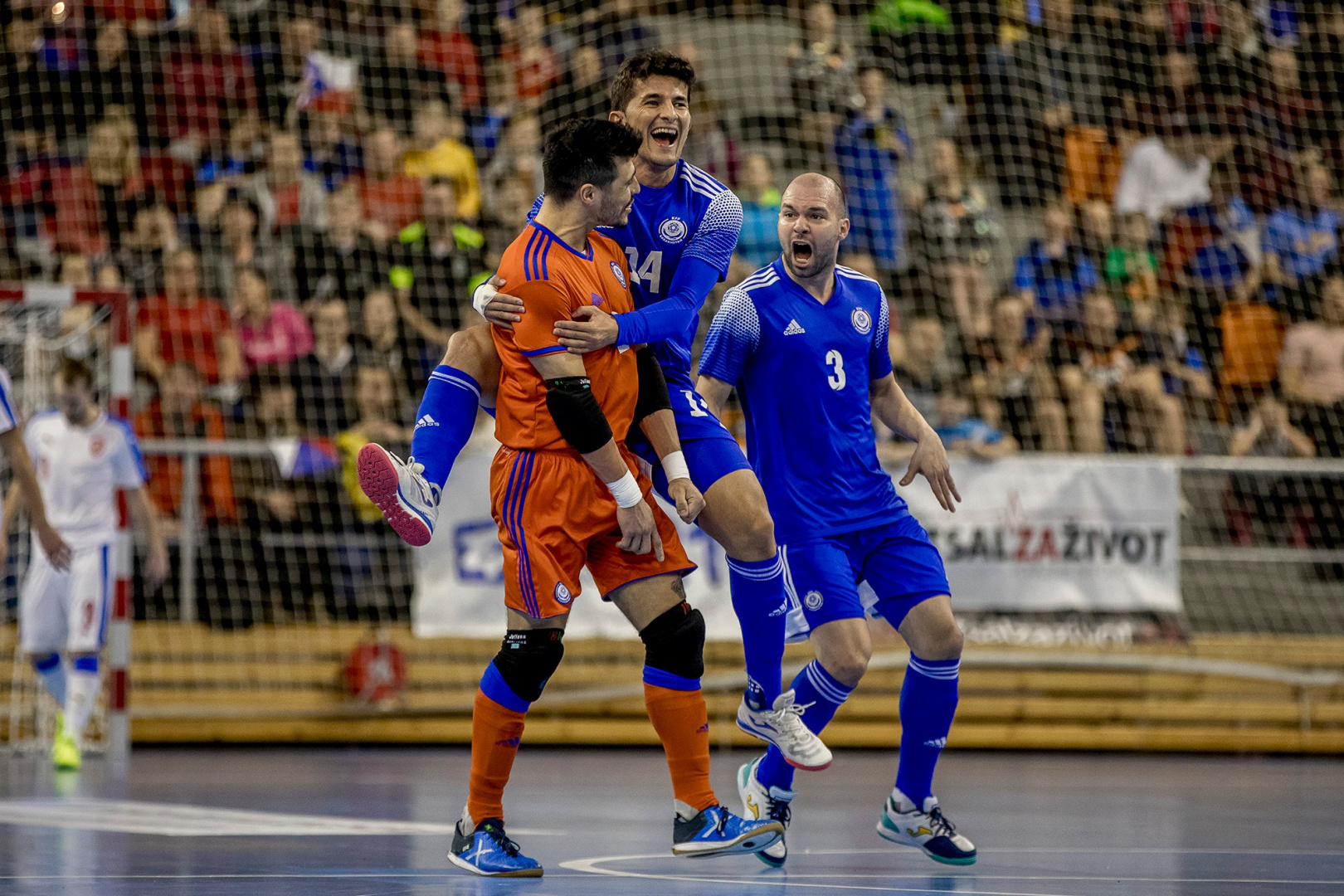 The first game of the third match day between the national teams of Romania and Slovenia took place three hours earlier and ended with 4:4.
In the first four minutes of the match, Kazakhstan scored three goals and took the lead. Douglas took a brace and Tynan scored one goal.
The first half ended with 3:0.
In the second half of the match, Douglas scored his third goal. The Czech Republic scored one goal four minutes before the end of the game.
Soon Tynan scored the fifth goal for the national team of Kazakhstan. The hosts managed to score on more goal in the last seconds.
The Kazakhstan futsal team scored the same number of points with the Czech Republic, but due to the victory in the full-time confrontation, it won first place in Group D. Thus, the Kazakhstan futsal team has qualified for the final stage of the World Cup- 2020.
Kazakhstan - Czech Republic - 5:2 (3:0)
Goals: Douglas Junior 2'38'', 3'43'', 22'34'' Taynan 3'55'', 37'57'' - Holý 35'42'', Vokoun 39'32''
Yellow cards: Higuita 27 - Vahala 12
Kazakhstan: Higuita (GK), Gurov (GK), Suleimenov (C), Tursagulov, Tynan, Imanalin, Leo, Valiullin, Akbalikov, Yessenamanov, Douglas
Coach - Kaka
Czech Republic: Vahala (GK), Hula (GK), Seidler (C), Holy, Janovsky, Vnuk, Vokoun, Zaruba, P. Drozd, Cerny, Krivanek, Slovacek, Koudelka, D. Drozd
Coach - Tomáš Neumann
Referees: Neverov, Velikanova (both - Russia)
05/02/2020. Brno, Czech Republic. Sports Complex Vodova.