Kazakhstan Beats Slovenia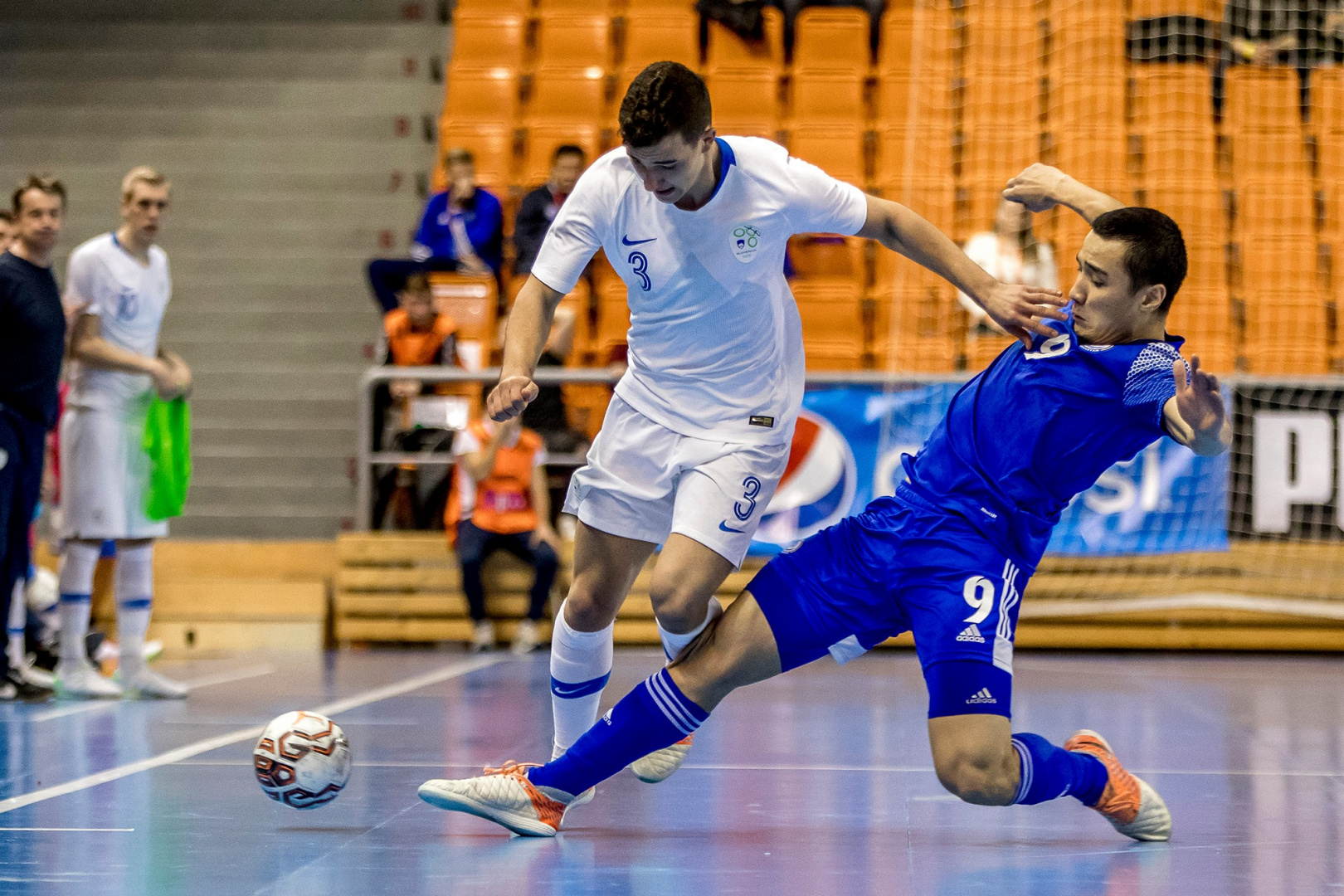 In the 18th minute of the first half, Albert Akbalikov scored the first goal for Kazakhstan.
In the 28th minute of the second half, the rivals equalized - 1:1. Matey Fidersek scored.
Following Slovenia came forward, in the 31st minute, Alain Fetić doubled the advantage. A minute later, Douglas managed to tie the scoring - 2:2.
However, in the 34th minute Cujec took his team forward - 3:2.
The final two minutes of the game were tense and decisive. Kazakhstan managed to do their best. In the 37th minute, Leo scored and in the 39th minute, Dauren Tursagulov delivered a hard victory to the national team of Kazakhstan - 3:4!
Slovenia - Kazakhstan - 3:4 (0:1)
Goals: Fideršek 27'06'' Fetić 30'09'' Čujec 33'40'' - Akbalikov 17'58'' Douglas Junior 31'48'' Leo 37'07'' Tursagulov 39'25''
Yellow cards: Fetich 1, Osredkar 03, Fidershek 22, Pushkar 29, Mordei 29 - Nurgozhin 11, Orazov 13, Douglas 35;
Slovenia: Puskar (GK), Lovrencic (GK), Mordej, Hozjan, Cujec, Fetić, Koren, Osredkar (C), Turk, Bukovec, Duscak, Fideršek
Coach - Andrej Dobovičnik
Kazakhstan: Higuita (GK), Gurov (GK), Nurgozhin, Suleimenov (C), Tursagulov, Orazov, Taynan, Imanalin, Leo, Valiullin, Akbalikov, Yessenamanov, Douglas
Coach - Kaka
Referees: Yurii Neverov, Vladimir Kadykov (both - Russia)
04/02/2020. Brno, Czech Republic. Sports Complex Vodova.
The last game day in our group promises to be exciting: tomorrow Slovenia will play against Romania, and Kazakhstan will play against the hosts of the elite round - the Czech team. The Czech Republic, by the way, after two games has six points.