KARINA ZHUMABAIKYZY: "WE HAVE ALREADY WON IN KARAGANDY"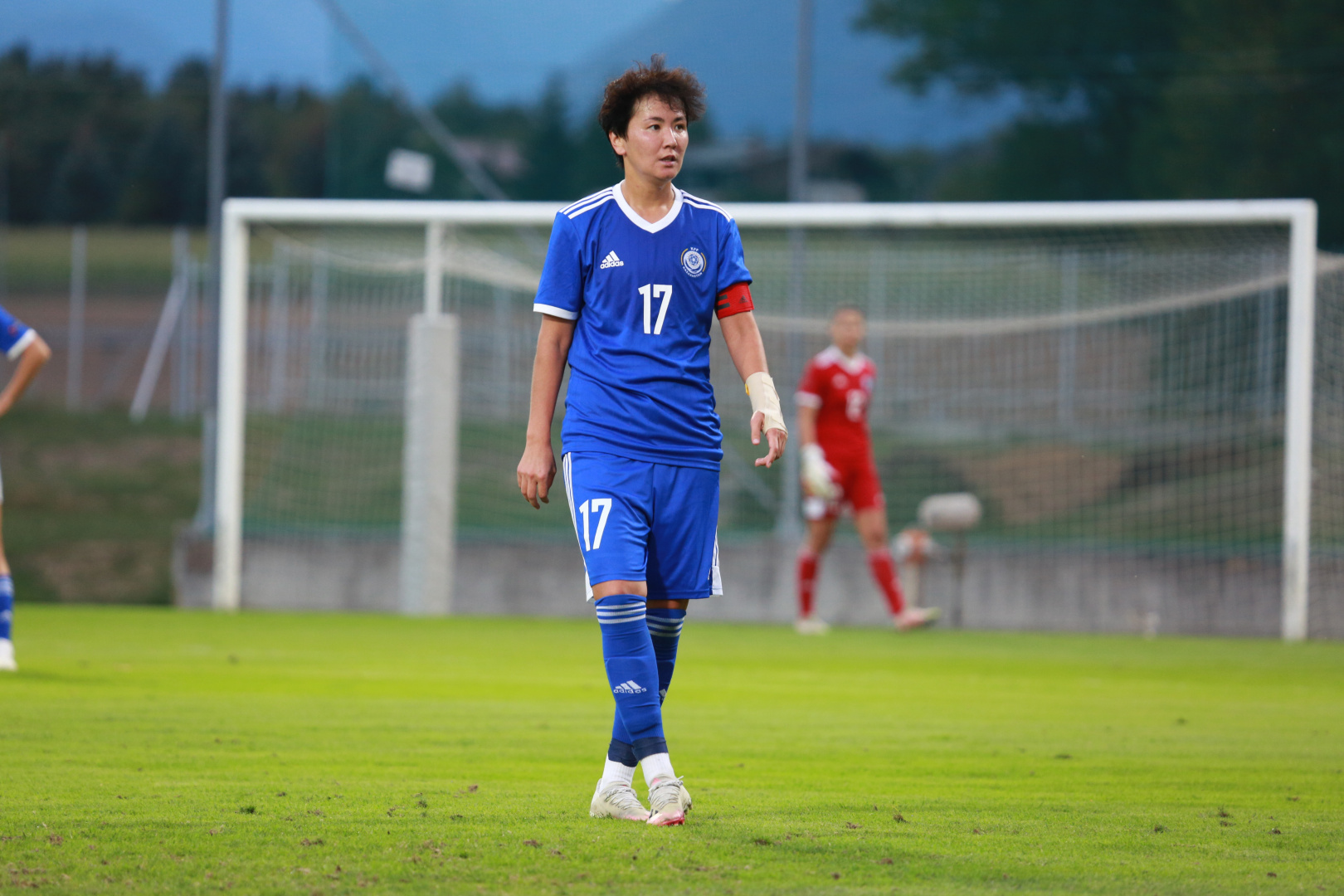 - The match was intense. It was hard to keep a lower profile. We realised that Slovenia would put pressure. We tried to play our best. However, lost goals because of our mistakes and lack of concentration.
- You led the national team with the captain's armband for the first time. What did you feel before the kick-off?
-Definitely I felt excited. For me, this is a great honor. I am grateful to the coaching staff for trusting me. I tried to support the girls, to help them.
- In the same match, four players made their debut for the national team at once: Kazyna Norbayeva, Assel Orynbay, Margarita Taldykina and Nursulu Balzhan. What would you say about their performance?
- They were waiting for their chances. It is a great honor to play for the national team. I think the girls did not get lost, they played quite confidently and tried to follow the head coach's instructions.
- What are your expectations regarding the upcoming game against Estonia in Karagandy?
- The match will take place in my hometown and we must win. Our team has already won in Karagandy. It was in 2012 against Switzerland (1:0). I was at the stadium as a spectator. And here we are, 10 years later. We believe we will achieve a positive result and please our fans.