Khabar TV channel to broadcast UEFA Futsal Champions League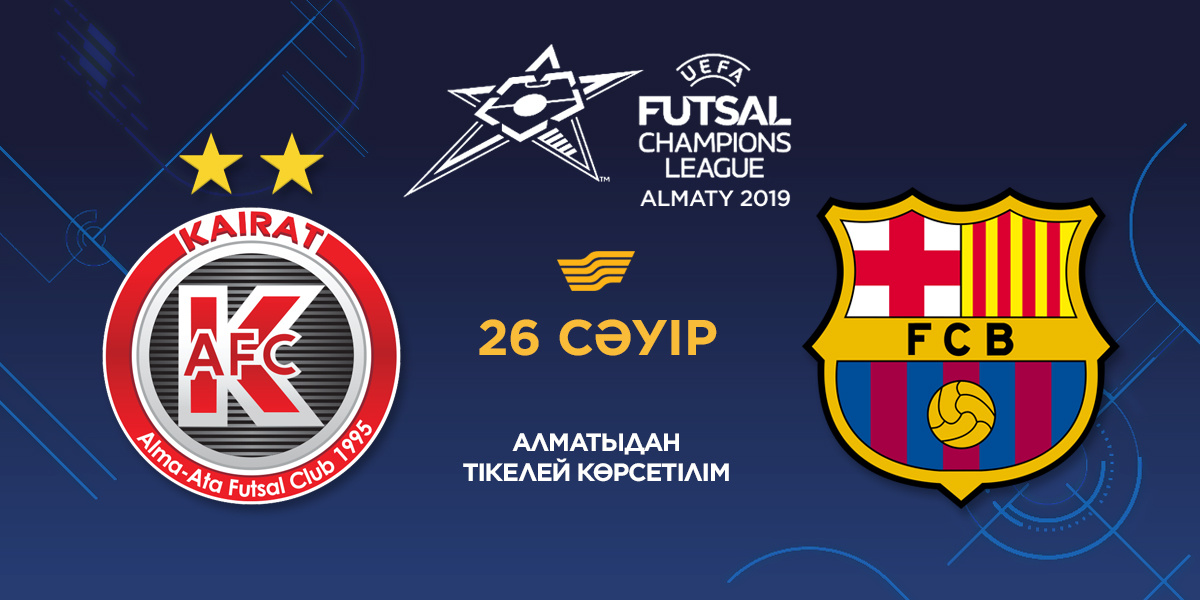 The two-time UEFA Cup winner Almaty Kairat will compete for the title of the best European futsal club with the Spanish Inter and Barcelona, as well as with the famous Portuguese Sporting in the home Almaty Arena.

On April 26, in the semifinals, Kairat plays against Barcelona, and Sporting against Inter. Watch live broadcasts of the exciting semi-finals of the Champions League Futsal on the TV channel Khabar.