Videoconference of KFF Staff and Regional Federations Held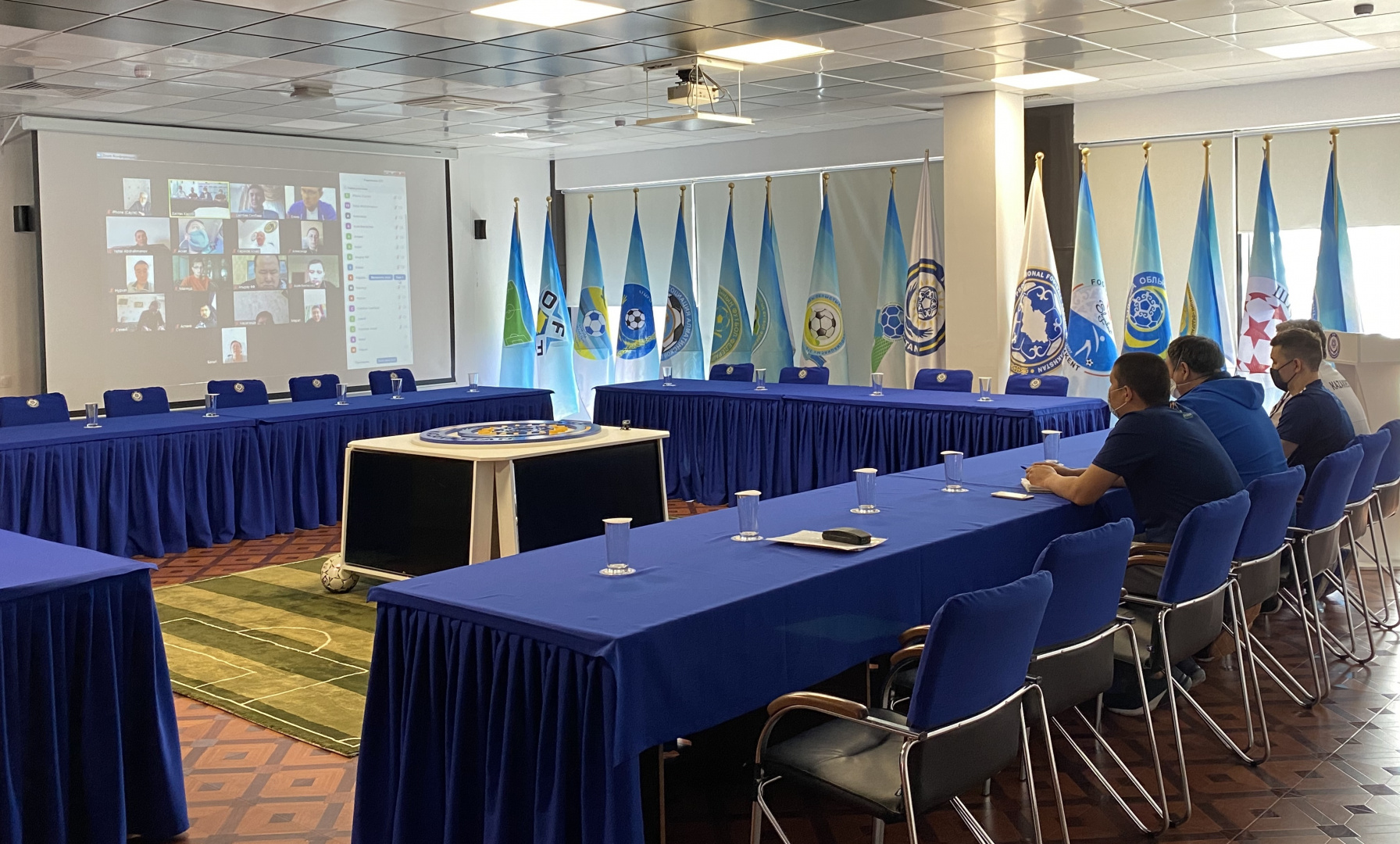 The conference discussed some organizational issues and the resumption of sports and outdoor training sessions in Kazakhstan, which is planned according to the decision of the State Commission on ensuring the adherence to the state of emergency under the President of the Republic of Kazakhstan.
"It was important to convey to the regions that sports activities and training sessions are resumed only outside. At the same time, strict control of sanitary and epidemiological safety must be observed. As for the resumption of sporting events, as the relevant decisions of the State Commission on ensuring the state of emergency are released, the Kazakhstan Football Federation will additionally notify city associations and regional federations," said Yerlan Jamantayev, Director of the Department of Mass, Children and Youth and Women's Football.