Pavlodar Сentral Stadium Undergoes Reconstruction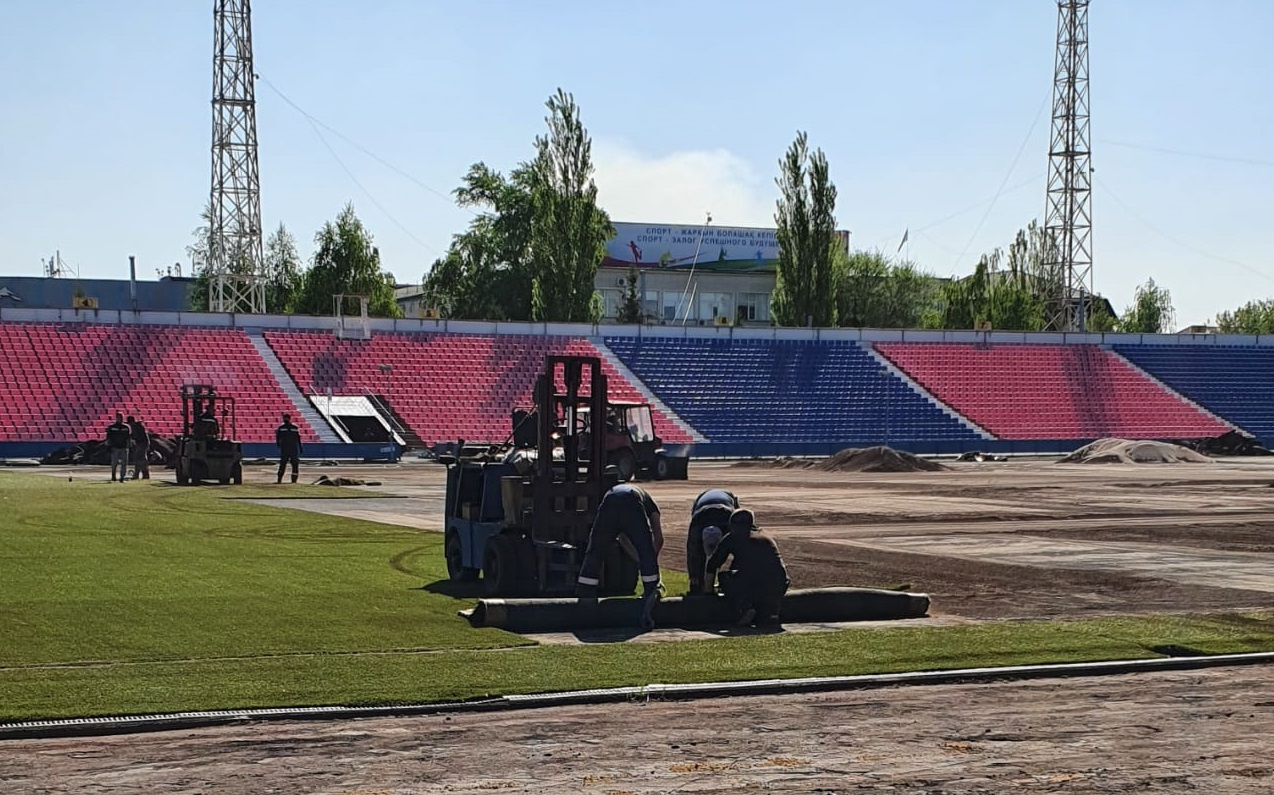 It is noteworthy that the Pavlodar Central Stadium, built in 1947, underwent reconstruction for the fourth time.
Various and quite large-scale works were carried out in 2001, 2007 and 2015.
As for the current efforts to renovate the sports facilities, the first stage was the dismantling of the old football field cover.
At the next stage, diagnostics and prevention of drainage and heating systems were provided.
On the eve of laying a new artificial turf, thorough preparation of the arena foundation took place.
The alignment of the base part was carried out using a laser planner.
As in the case of the reconstruction of the Astana Arena Stadium and Shakhter Stadium in Karaganda, the FIFA-certified artificial turf was purchased by the Pavlodar side from reputable manufacturers on the world market from Italy.
Wear resistance, elasticity, strength and safety of the new coating will be ensured by the filling of rubber granules made in Portugal.
A pleasant addition was the fact that the conditions for the development of various sports are improving in Pavlodar.
Along with a modern turf, the Pavlodar Central Stadium will be decorated with new athletic lanes. The sectors for jumping and shot put will become more comfortable.
Repair and construction work is scheduled to be completed by July 31 of this year.
"The reconstruction is carried out in strict accordance with the UEFA licensing criteria. Earlier, Pavlodar stadium was repeatedly threatened with disqualification. Repair and construction work began at the request of the Kazakhstan Football Federation. Monitoring compliance with these international standards has been delegated to our organization as representing the Republic of Kazakhstan in the European Union of Football Associations," said the KFF General Secretary Azamat Aitkhozhin.