Reconstruction of the Shakhter Stadium in Karaganda includes large-scale structural changes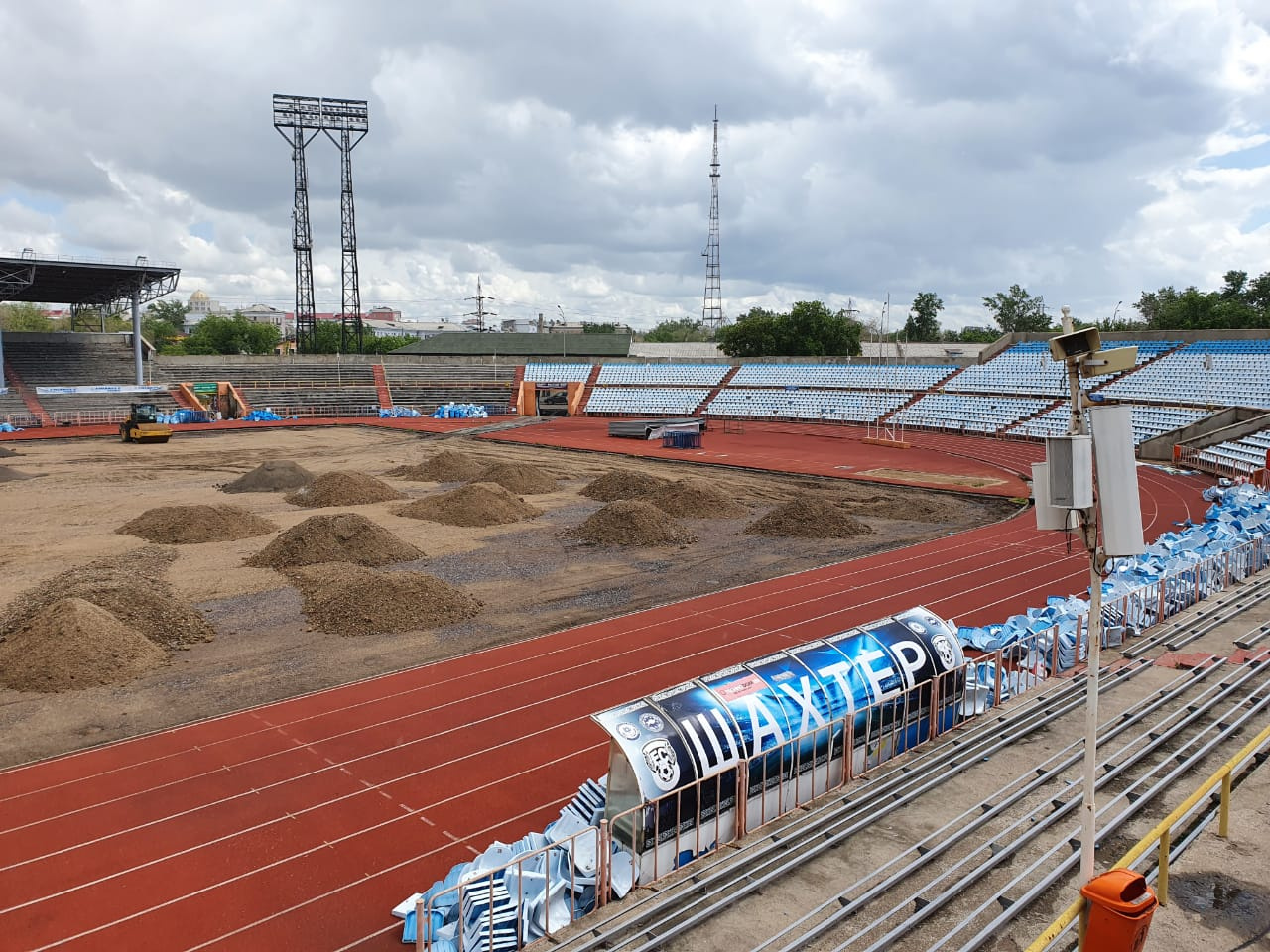 All the material mentioned above was ordered in Italy from successful, global companies.
As implementation of the first stages of the construction project, the Shakhter Arena completed geodetic work in excavating old soil and rubble backfilling, forming the base of the football field. The construction of a drainage system for the removal of storm, irrigation and melt water has begun.
At the same time, there is facade decoration and the repairing of premises located under the stands. Soon the seats will be replaced, the lighting will be improved, the coverage and marking of running lanes, the coaching staff area and substitution areas will be updated.
Earlier, the Karaganda stadium was repeatedly disqualified due to non-compliance with the UEFA licensing criteria and, as a result, was not allowed to host matches of national and international football competitions.
Monitoring compliance of the arenas of professional teams of the country with international standards is carried out by the Kazakhstan Football Federation. The annual certification of stadiums has been carried out in accordance with the rights and obligations assumed by KFF after the entry of our country into UEFA.
Repair and construction work has been taking place in the Karaganda arena as part of comprehensive national programs and as an implementation of the strong recommendation of the Kazakhstan Football Federation on the modernization of sports facilities.
The reconstruction is planned to be completed no later than August 1 of this year.
"Due to the efforts undertaken by the leadership of the Karaganda region and the stadium administration, it should be emphasized that, after the reconstruction of the arena, the local professional football club, Shakhter, and other teams in the region will be able to play home matches from early spring to late autumn," said the KFF General Secretary, Azamat Aitkhozhin.