UEFA Representative Visits KFF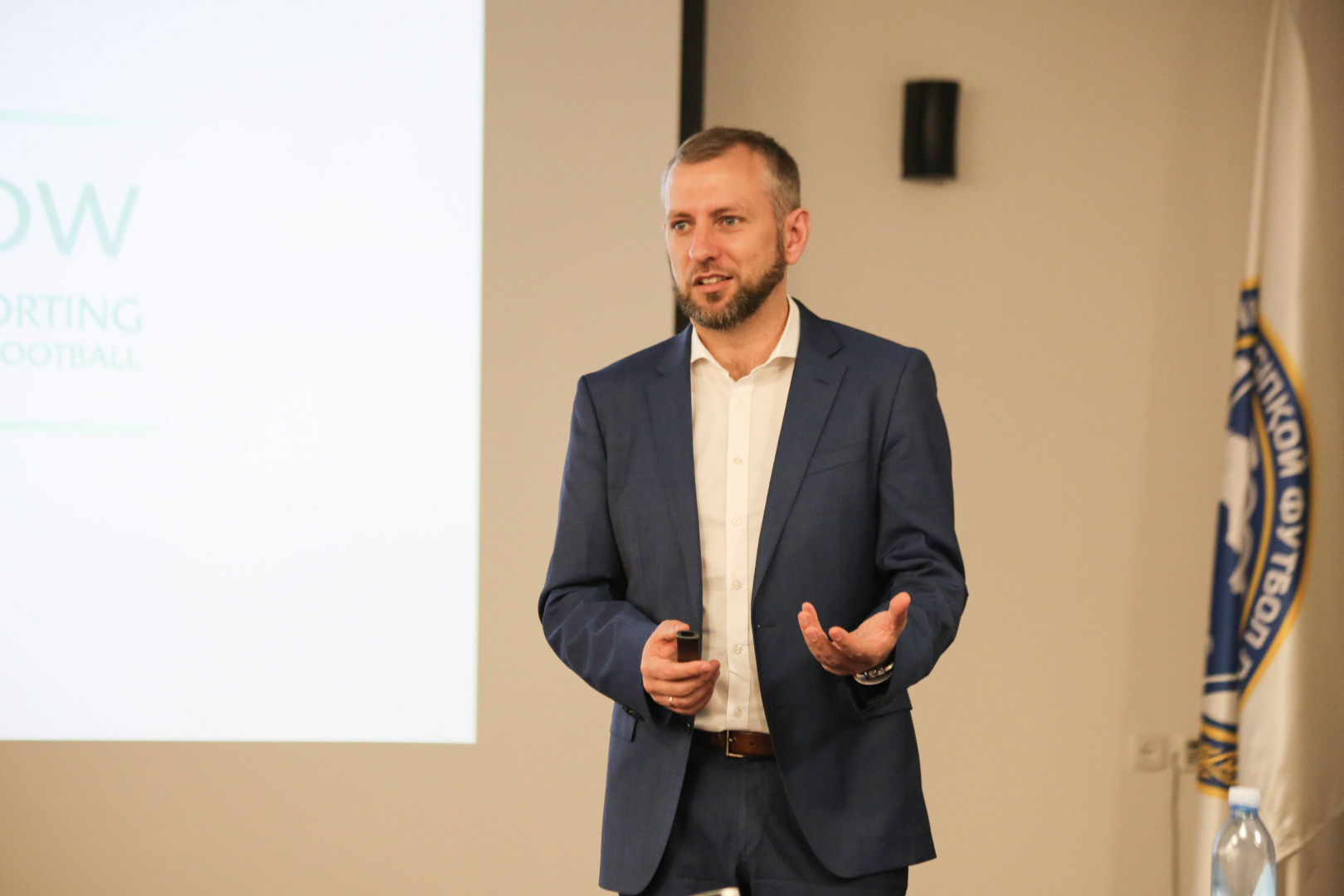 Oleksandr Kucheriavyi arrived in Kazakhstan to introduce the staff of the Marketing, Media, Grassroots, Youth Football and Strategic Planning Departments, with the work and opportunities, which the national associations can access through UEFA GROW projects.
He stressed that the Federation already has many projects, which are actually functioning.
In addition, Mr. Kucheriavyi disclosed in detail the essence of the SROI (Social return on investment) approach, which reflects the benefits of football in the functioning of the state.
Oleksandr Kucheriavyi also met with KFF General Secretary Azamat Aitkhozhin and discussed the interaction of UEFA and the Federation in terms of development directions. On behalf of UEFA, he confirmed the full support of the plans outlined at the meeting.
The KFF employees had the opportunity to express their points of view on the topics discussed, as well as ask questions that arose during the presentation of the UEFA programs.
Such meetings could become regular since the implementation of programs proposed by UEFA in Kazakhstan requires monitoring and analysis in order to increase the efficiency and development of Kazakhstan football.