Kazakhstan U17 will play at the UEFA Development Cup 2019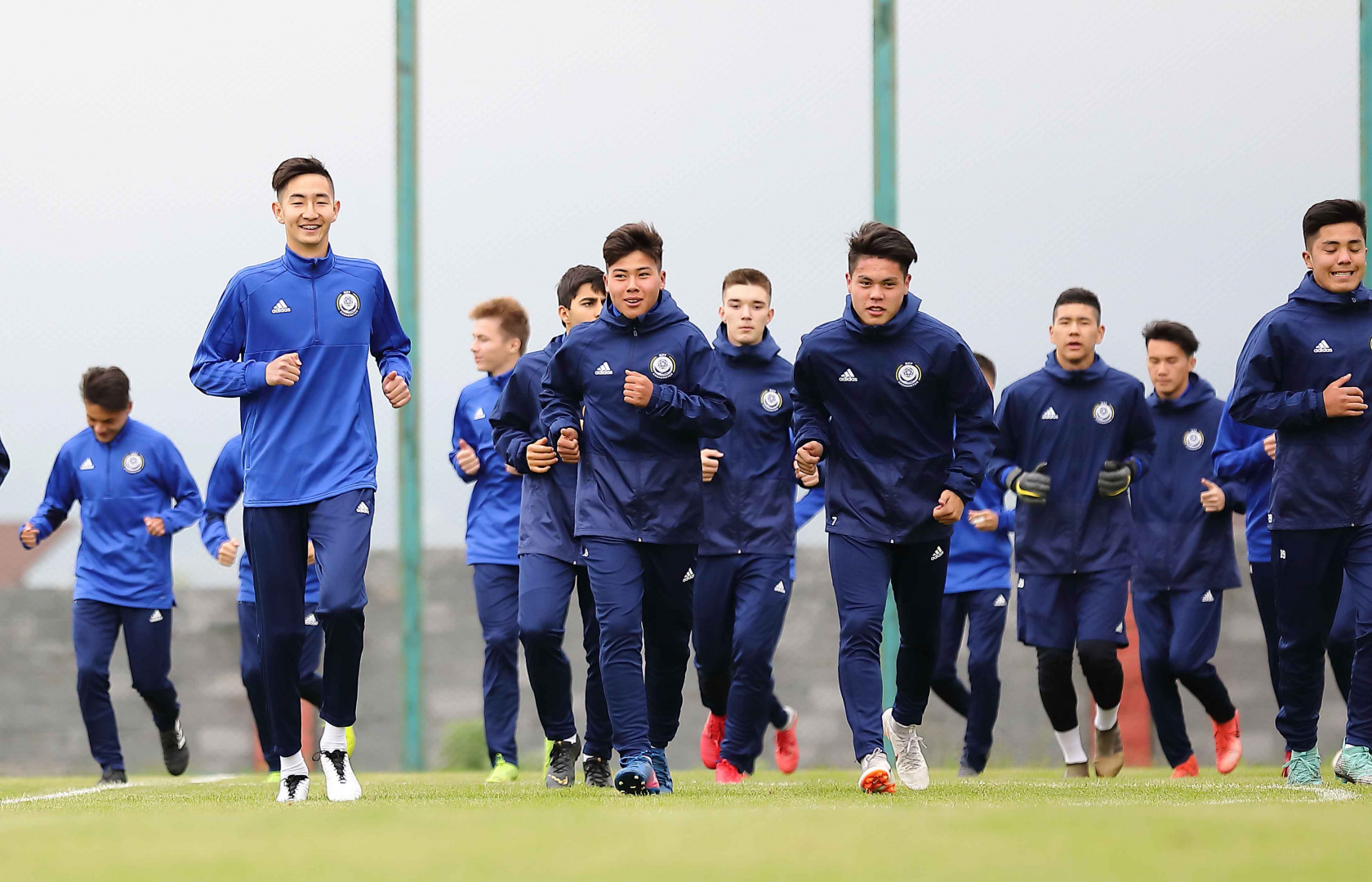 From April 25 to April 28, Kazakhstan U17 led by Almas Kulshinbayev held a pre-season training session in Talgar. Today the team are going to Belarus.
The Kazakhstan team will play three matches against Moldova, Solomon Islands and the hosts of the tournament - Belarus.
Fixtures:
April 30th. Belarus U17 - Kazakhstan U17
May 2nd. Kazakhstan U17 - Moldova U17
May 4th. Kazakhstan U17 - Solomon Islands U17
Kazakhstan U17
Goalkeepers: Nikita Pivkin, Temirlan Anarbekov (Kairat), Akai Sarbagyshev (Ontustik)
Defenders: Arsen Azatov, Alexander Shirobokov, Yegor Tkachenko (Kairat), Shyngys Dikhan, Askar Satyshev, Nurtas Imangaliev, Ruslan Tashmetov (Ontustik), Suleyman Abilov (Antalyaspor, Turkey)
Midfielders: Zhannur Kukeev, Dias Kushkunbayev, Roman Chirkov, Nurgeldi Toleukhanov (Kairat), Aslan Kenes, Aset Konchiev, Kudaiberdy Narkulov (Oktustik), Danil Somov (Aktobe)
Forwards: Abzal Kalau (Ontustik), Islam Ruslanuly (Aktobe), Alisher Rakhymzhanov, Kirill Lavrenyuk, Galymzhan Kenzhebek (Kairat)
Coaching staff: Almas Kulshinbaev - senior coach, Aidar Kumisbekov - assistant senior coach, Marat Yeslyamov - assistant senior coach, Nikolai Rodionov - goalkeeper coach, Ahmadkhon Iskandarov - doctor, Stanislav Vedler - massage therapist, Rustem Seraliyev - manager.