Hockey meetings of Kazakhstan football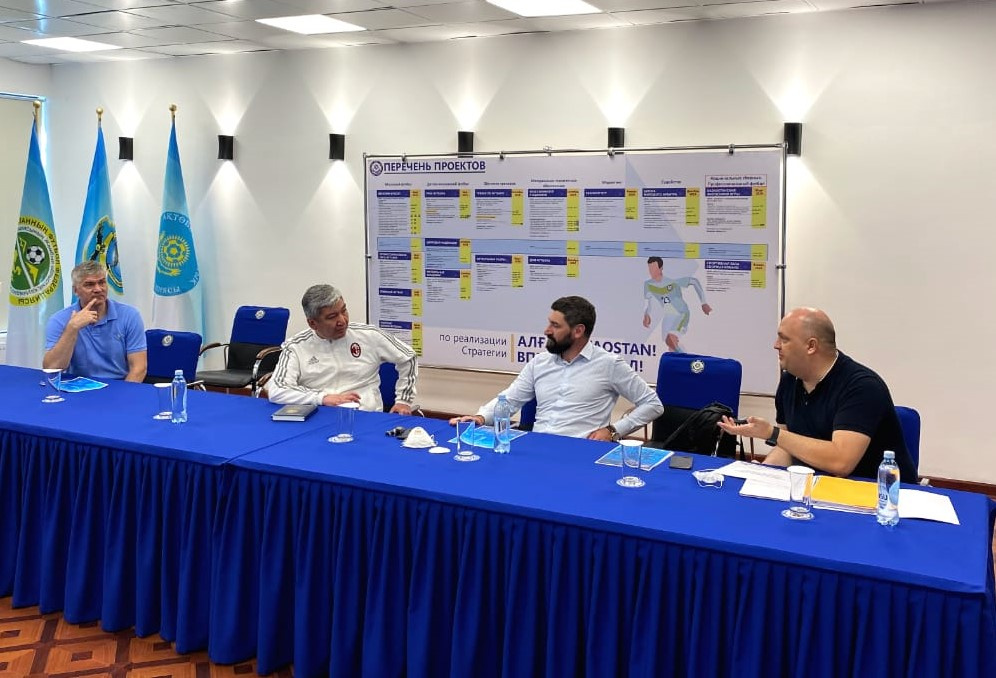 The delegation of the Kazakhstan Hockey Federation was represented by sports director Alexey Mamontov and executive director Andrey Sachuk.
The Kazakhstan Football Federation was represented by the director of the Technical Center, Ivan Azovsky, the director of the Grassroots, Youth and Women's Football, Yerlan Jamantayev, as well as profile specialists Aset Bazekov, Nikita Utrobin, Kuanysh Bakytbekov and Kuandyk Ermekbaev.
"First of all, representatives of the KHF have been interested in the experience of the KFF experience in terms of youth football infrastructure. Along with this, topics such as the order of transfers of players, differentiated coaching education, certification of football clubs and professional academies were touched on. Corporate solidarity remains a priority concept in the sports world. Of course, we will try to provide our colleagues with full support," said Ivan Azovsky, director of the KFF Technical Center.
"We are interested in compensation mechanisms for players practicing in Kazakhstan football when switching teams. Along with this, we look forward to gaining experience in organizing a certification system for coaches, providing licensing criteria for sports facilities and various club groups, including reserve schools. I want to thank my colleagues for a very productive conversation. We are glad that the cooperation between us continues in an active manner and is designed to strengthen further partnerships," said Alexey Mamontov, sports director of the Kazakhstan Hockey Federation.