Kazakhstan U-21 Is In 6 Pot In EURO-2021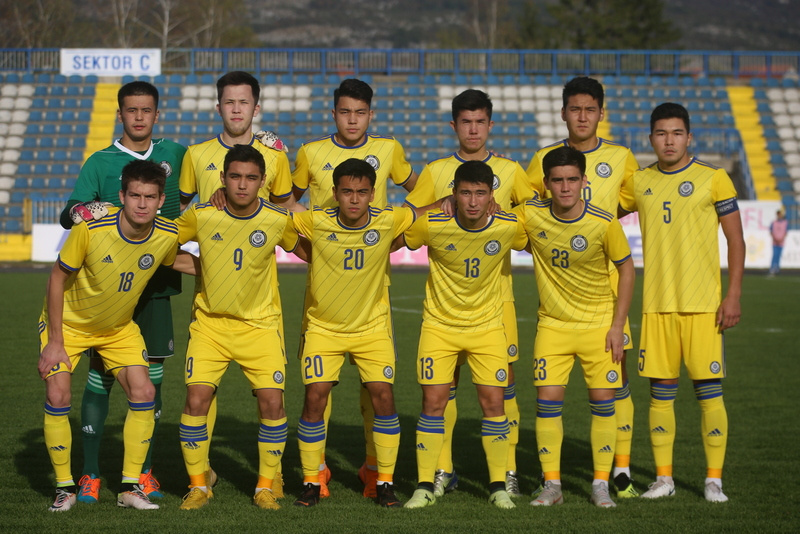 According to the UEFA ranking, the teams were divided into six pots:
Pot 1: Germany, England, Spain, Portugal, Denmark, France, Italy, Serbia, Croatia
Pot 2: Austria, Sweden, Belgium, Slovakia, Poland, Romania, Czech Republic, Holland, Israel
Pot 3: Greece, Ukraine, Norway, Russia, Turkey, Iceland, Wales, Switzerland, Montenegro
Pot 4: Bulgaria, Ireland, Finland, Georgia, Kosovo, Scotland, Macedonia, Belarus, Bosnia and Herzegovina
Pot 5: Northern Ireland, Albania, Moldova, Lithuania, Kazakhstan, Latvia, Azerbaijan, Armenia, Cyprus
Pot 6: Luxembourg, Malta, Estonia, the Faroe Islands, Gibraltar, Andorra, San Marino, Liechtenstein.
During the draw procedure, 53 teams will be divided into nine groups. Eight with six teams, one with five. The hosts Hungary and Slovenia have already qualified for the final stage of the European Championship. The qualifying round will take place from March 2019 to October 2020, and the playoffs in November 2020.
12 teams will compete in the finals of the European Championship, which will be held in June 2021.