UEFA A Elite Youth Licence - Module 1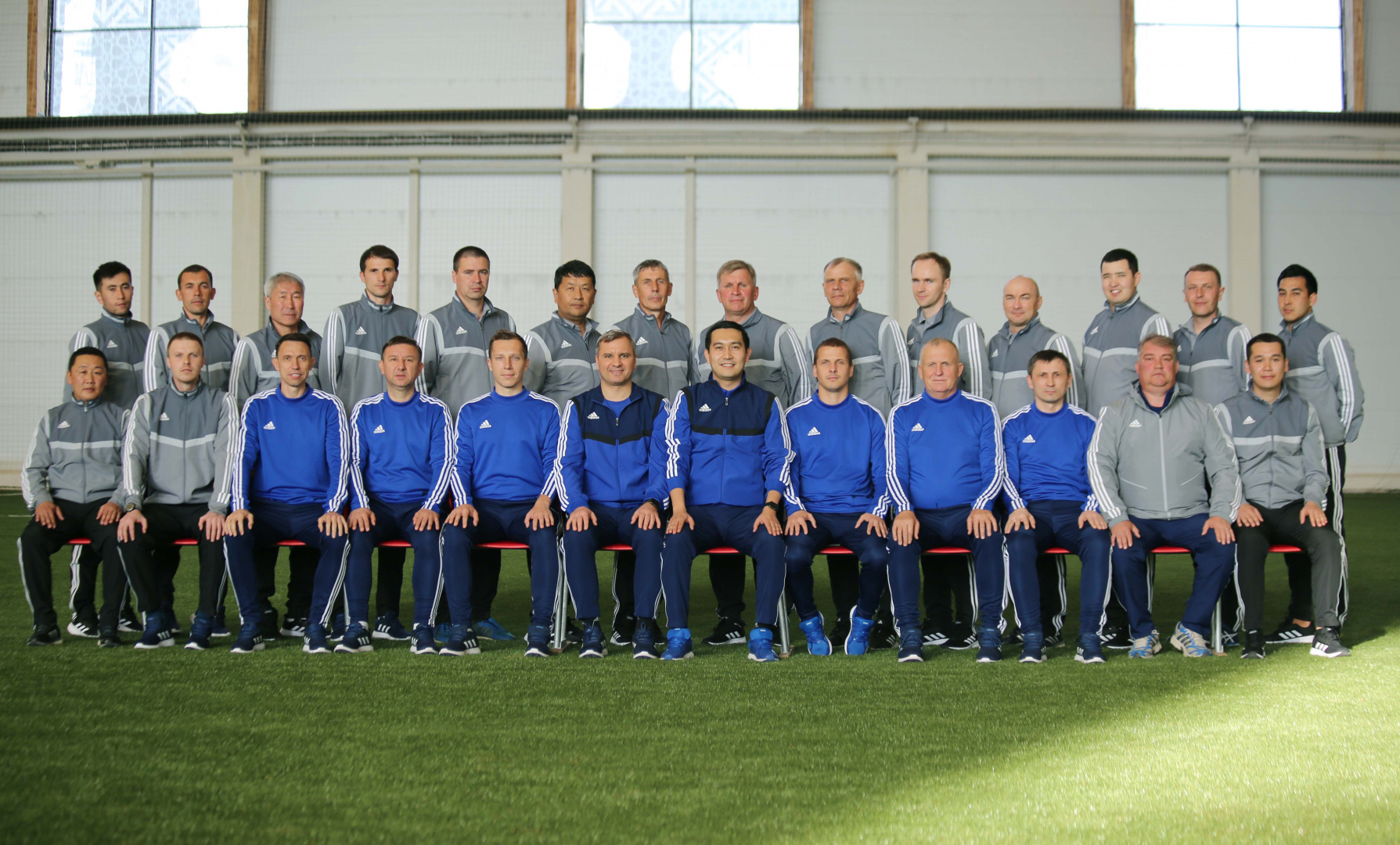 The training was attended by 19 leaders and senior coaches of football centers. The KFF Technical Director Ghenadie Skurtul, Director of the KFF Technical Center Arsen Inkarbekov and instructors of the Technical Center Stanislav Pogorelov and Aleksey Shapurin, addressed and participated in the workshop.
The regional trainers of the Technical Center - Vladimir Nikitenko, Eduard Glazunov, Alexander Shatskikh and Evgeny Sveshnikov were as groups mentors.
The welcoming speech was made by the Advisor to the KFF President, Seilda Baishakov.
Recall that the UEFA A Elite Youth Licence is the highest in Europe. With the support of the UEFA Jira Panel, this course has been launched in our country for the first time. Kazakhstan became the third state among the CIS countries, where they began to conduct training for students on this program.