Kazakhstan Women's U17 Play Friendly Match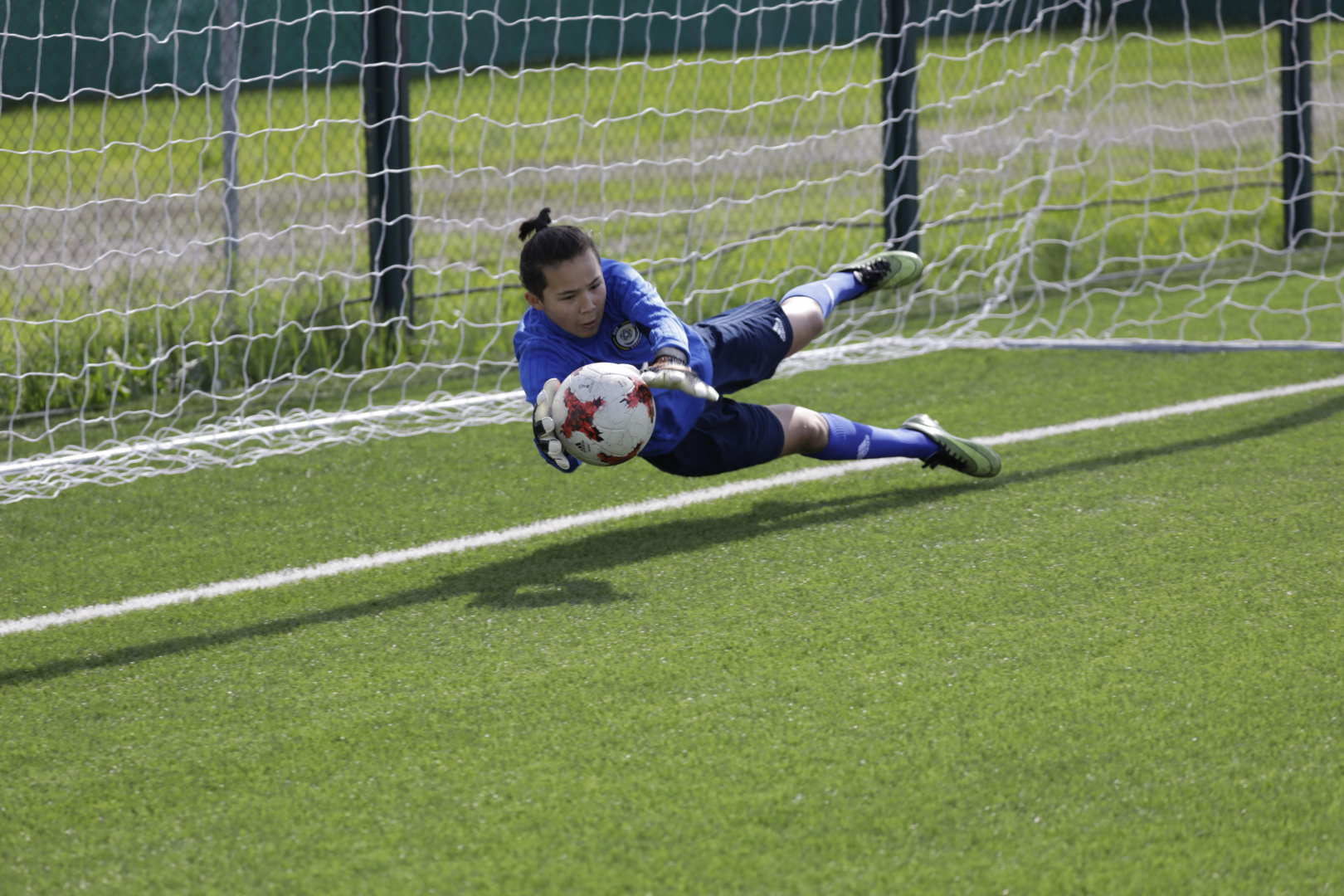 The match ended with 4:1 in favor of the national team. Jasmina Almaskyzy, Eldana Aytimbetova and Adelya Abzhan scored goals.
Kazakhstan WU-17 - Zhas Kyran (Almaty) - 4:1 (2:0)
Goals: Adelya Abzhan 5, 49, Jasmina Almaskyzy 10, Eldana Aytimbetova 69 - Anastasia Kaverina 42
Kazakhstan WU-17: Aigerim Tuimebayeva (gk), Yasmina Mukashova, Kamila Sovet, Olga Plotnikova, Alena Ivanova, Nazmina Sagatova, Perizat Serik, Eldana Aytimbetova (c), Bibigul Khasenova, Jasmina Almaskyzy, Adelya Abzhan.
Subs: Anastasia Khokhlova, Sabina Elubaeva, Ramina Imanzhanova, Angelina Khabueva, Laura Rakhmetzhan, Sabina Samatova, Aizhan Abylgazieva, Kristina Shustova, Ainur Baisufinova.
Senior coach - Orynbasar Daurenbekova
Zhas Kyran: Milana Burdakova, Anastasia Kaverina, Madina Baiseit, Kamilla Turdieva, Violetta Yakovleva, Svetlana Stupina, Gulim Kenztay, Madina Omarova, Irina Birvagina, Anna Leoteva, Daria Chalaya.
Subs: Nurgul Eskuat, Aruna Lesbek, Ekaterina Fertseva, Zhansaya Borlyumbaeva, Christina Kaigorodova, Fariza Zhumagali.
Senior Coach - Nataliya Ivanova
Referees: Birzhan Serzhanuly, Nargis Magau, Azamat Akhmetov (all - Almaty)
02.05.2019. Training Center Talgar